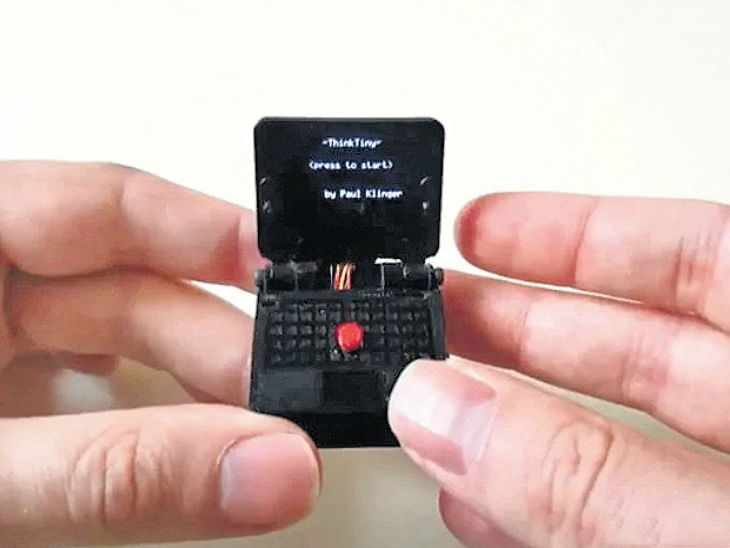 America's IT engineer Paul Klinger has created the world's smallest laptop. The screen of this laptop is just one inch. Its display is 0.96 cm. It took seven days to make and has cost 85 dollars (about 6 thousand rupees).
According to Paul, he named this laptop 'Think Tiny'. This laptop is a miniature form of IBM Thinkpad.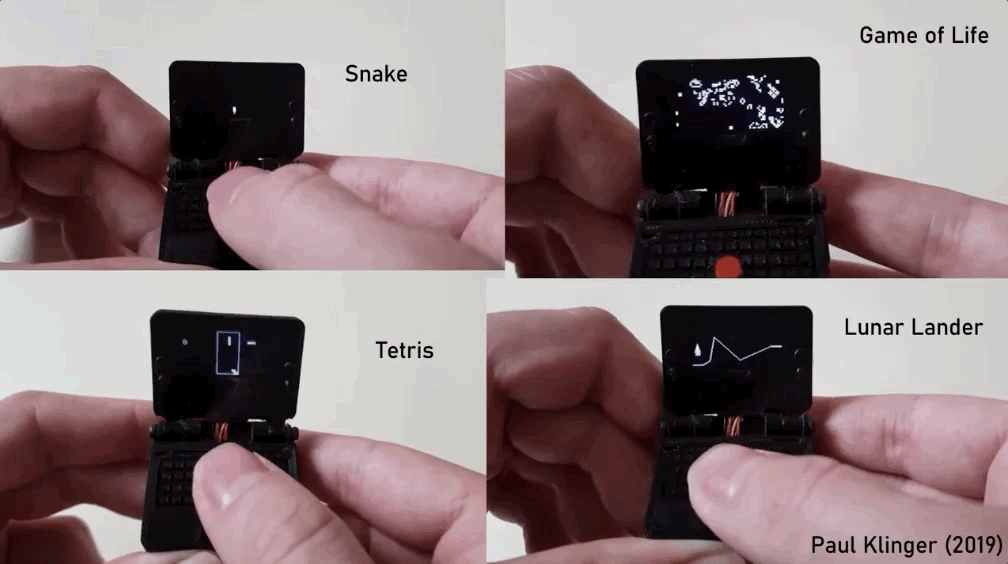 There is also a 300 mAh battery and cursor controller
Like a Thinkpad in this small laptop, the red color track point cursor controller has also been given in the middle of the keypad. It has a 300 mAh battery. Which can also be charged. The special thing is that in this mini laptop user games can also play.
7 line keyboards made from 3D printer
The ThinkTiny features a 14-pin AT Tiny 1614 microcontroller (20 MHz), which is connected to a small 128 × 64-pixel OLED display. It has a 7-lined board.