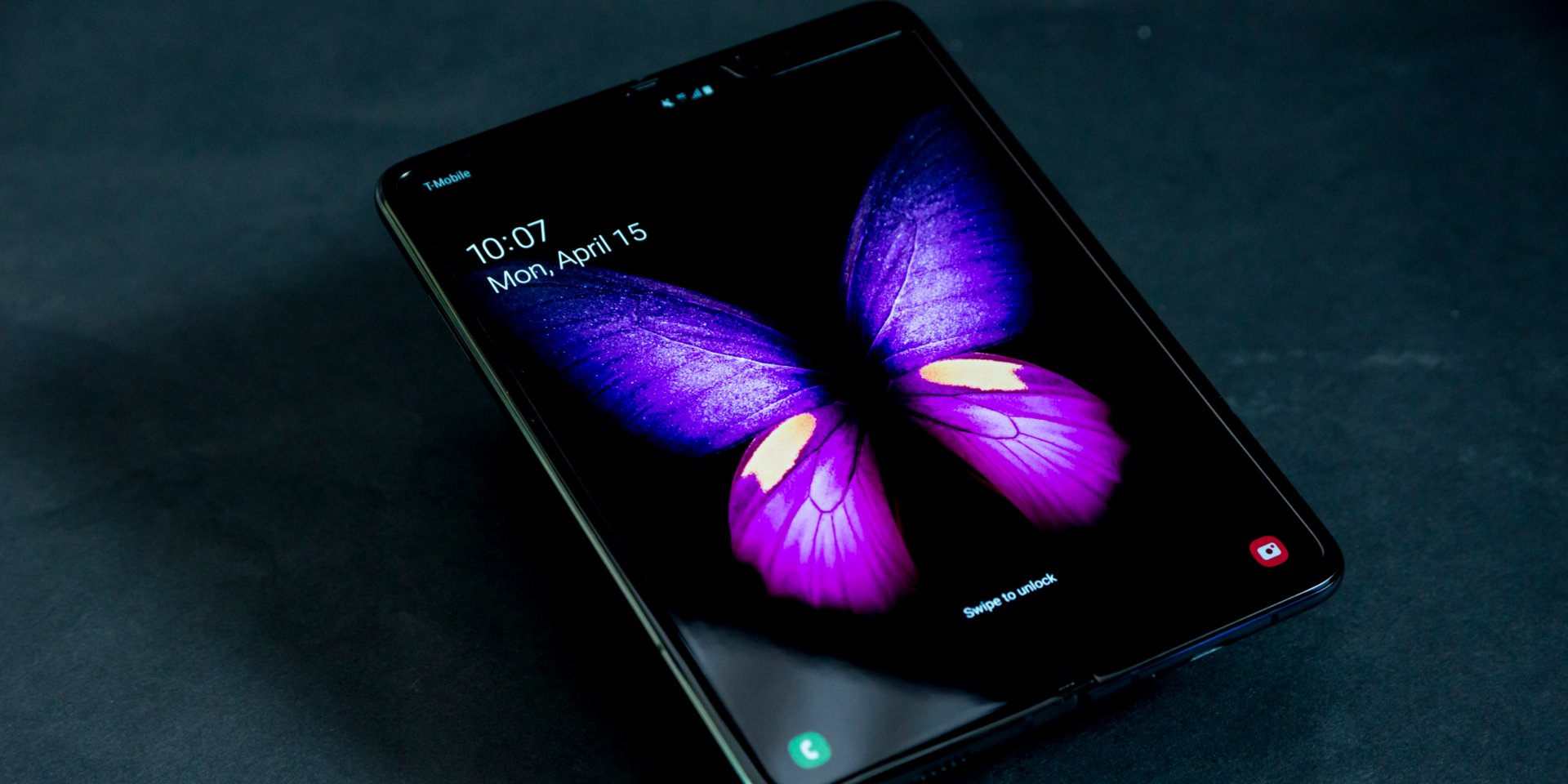 Korean tech company Samsung has launched "Galaxy Fold", the first smartphone with a foldable display in the Indian market. It is the most expensive flagship smartphone of the company till date. It was launched in a single variant of 12 GB RAM and 512 GB storage. The Galaxy Fold in India is priced at Rs 1.65 lakh. Its pre-booking will start on October 4. The first cell will start on October 20. Galaxy Fold made its global debut in South Korea only last month, after which it was launched in the US.
Screen testing folded two million times
The phone will have two screens. On the outside, a 4.6-inch HD Plus Super Amoled display on the outside and on opening (unfolded) the phone will get a 7.3-inch Super QXGA + Dynamic Amoled display.
The phone has 6 cameras. After folding the phone, there will be a triple rear camera setup on its back panel. It will get 16 megapixels ultra-wide camera, 12 megapixels wide-angle camera and 12 megapixels telephoto camera. There is a 10-megapixel selfie camera on the front. On opening the phone, you will get two cameras on the inside, including a 10-megapixel selfie camera and an 8-megapixel RGB depth camera.
The phone will get a 7nm Qualcomm Snapdragon 855 octa-core processor. It will get 12 GB of RAM and 512 GB of storage. It does not have a micro SD card option. WiFi, GPS, and USB Type-C port have been provided for connectivity.
The phone has two batteries. Both the batteries provide a total of 4380 mAh capacity. In addition to fast wired charging, wireless charging will also be available.
The Galaxy Fold is the company's fourth 5G smartphone after Samsung Galaxy A10, Note 10 and A90. According to the report, Samsung is working on making a cheaper Galaxy Fold. Its price will be half of the original Galaxy fold. It can be around 72 thousand rupees.
Galaxy Fold has been in a lot of controversy over its folding screen. Many complaints of its screen breaking and cracking also came to light, but the company also tested it to test its strength. In this, the phone was folded and unfolded two million times with the help of robots.
Many exclusive customer care features will be available with Galaxy Fold. These include one-on-one access to Samsung experts and 24×7 hub online and over the phone support.