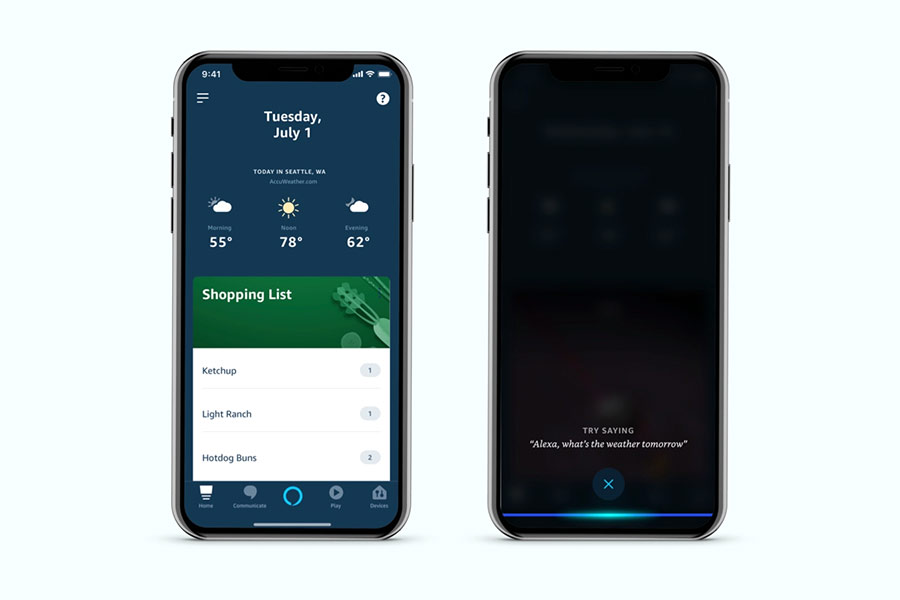 Amazon has updated its Alexa mobile app for Android and iOS devices with anticipated "hands-free" support. As its name suggests, the new addition is designed to let users activate Alexa directly on their mobile devices using their voice. The latest change works similarly to how you access Alexa on your Echo device. This means that you no longer need to wake up the digital assistant by tapping the blue Alexa button on the app – a process that was still present.
With the new update, you just need to open the Alexa app to start Google Assistant on your Android phone or Siri on your iPhone with a hands-free experience. This is unlike the earlier experience in which you had to open the app and then tap on the blue Alexa button.
You can pass questions like "Alexa, remind me to call mom tomorrow at 12 noon" or "Alexa, add rice to my shopping list" after enabling the hands-free experience.
Having said that, there is still a catch. You need to unlock your phone and still open the Alexa app to launch an Assistant. This means that you are not able to use Alexa like how you use the default assistant (Google Assistant or Siri – depends on your phone).
A handful of smartphones, including the Moto X4, have in the past been able to offer hands-free experiences via the preloaded Alexa app, although you can use this feature even when the phone is locked.
Amazon has said that the new experience is available for both Android and iOS devices through the latest Alexa app.  You can find the Alexa hands free option by going to Settings  >  Device Settings  >  Alexa on this phone. The same procedure can be followed to add hands-free. This feature was initially reported by TechCrunch.
Once enabled, you will find an animated blue bar at the bottom of your phone screen immediately after the app detects Alexa hotwords. This indicates that the digital assistant is streaming your request to the cloud.