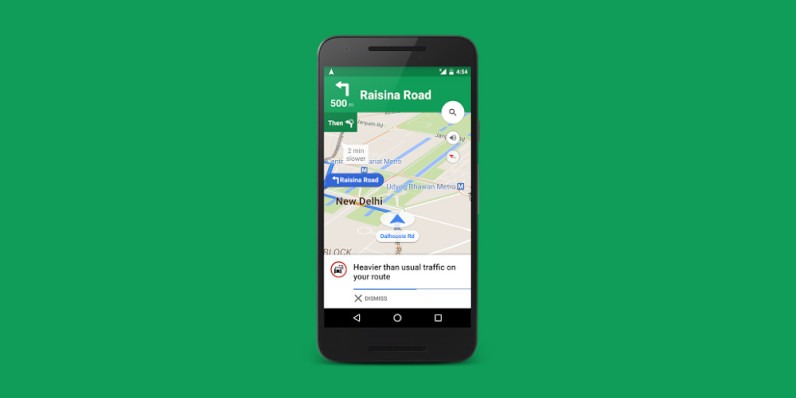 Search engine company Google has added three new navigation features to Google Maps for India which are connected to public transport. The new feature will provide users with accurate information about the average time of travel by bus, live status of the train and the nearest auto rickshaw stand.
At present, this facility will be available only in 10 big cities of India, Bangalore, Chennai, Coimbatore, Delhi, Hyderabad, Lucknow, Mumbai, Mysore, Pune and Surat.
Real Time Bus Travel Information
With this new feature linked in Google Maps, users will be able to find out how much time it will take to reach the destination while traveling from the public bus. The app will track the traffic states on its way In the event of late, the user will get an alert in the red text, which will tell how much time will be taken from actual time due to traffic. If there is no delay then alert the user in green text.
Live train status
Especially for India, the live status of the train can be seen in these features and it will be able to find out how late it is from its real time. According to the company, it has been developed together with 'Where is My Train'. Which was acquired by Google last year.
Mixed Mode Navigation with Auto Rickshaw
This feature is very important for those who switch from auto or metro to auto by bus daily during the journey. It will tell the user from where they can pick up auto rickshaw or which station or stop after landing from the local train, will be right to take auto rickshaw.
It will also be noted in Google Maps that how much time will be spent in the autorickshaw and how much time travel will take place from one place to another. The facility of Mixed Mode Navigation will be available initially to users of Bangalore and Delhi, after which it will be delivered to other cities.