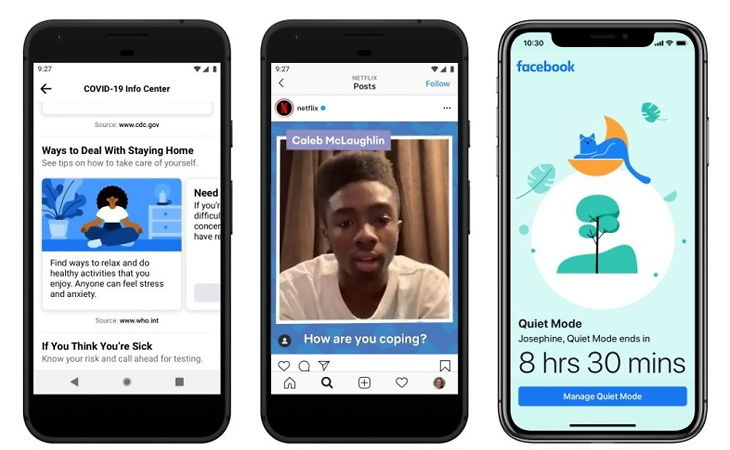 People are using social media apps fiercely during lockdown. On Facebook too, users have become more active than before. In such a situation, Facebook has brought a new feature for those users who are doing work from home. The name of this feature is Quiet Mode. Actually, if you are using Facebook during work from home, then with the help of quad mode you will be able to pause push notifications. Facebook currently features mute push notifications.
Facebook will get feature here
The Quiet Mode feature will be found in Facebook app within Your Time One Facebook. Which the company started in 2018. From here you can find out how much time you spend on Facebook. Not only this, from here you can also set a limit to use Facebook. According to the company, the user can also use this feature manually. Or it can also be scheduled. So that it becomes active by itself on time.
Understand like this: You are busy daily during work from home from 9 to 6 pm. During this time you do not want Facebook notifications, so you can set this timing in this mode. During this time when you will not get Facebook notifications, then you will be able to focus more on work.
Facebook Quiet Mode is placed in the category of Time Spand. This kind of feature is also in the iPhone, which is called screen time. In the screen time section for the Quiet mode, the company has also added a Weekly Report option. Which tells the user how much time you are spending on Facebook throughout the week.
Process to use Quiet Mode
First of all open your Facebook account.
Now going to the main menu, tap on Settings and Privacy.
Now tap on Your Time on Facebook and tap on Manage your Time.
Two options Quiet Mode and Scheduled Quiet Mode will appear here. You can activate the notification block by going to Quiet Mode. You can block notifications up to the fix time by going to> Scheduled Quiet Mode.