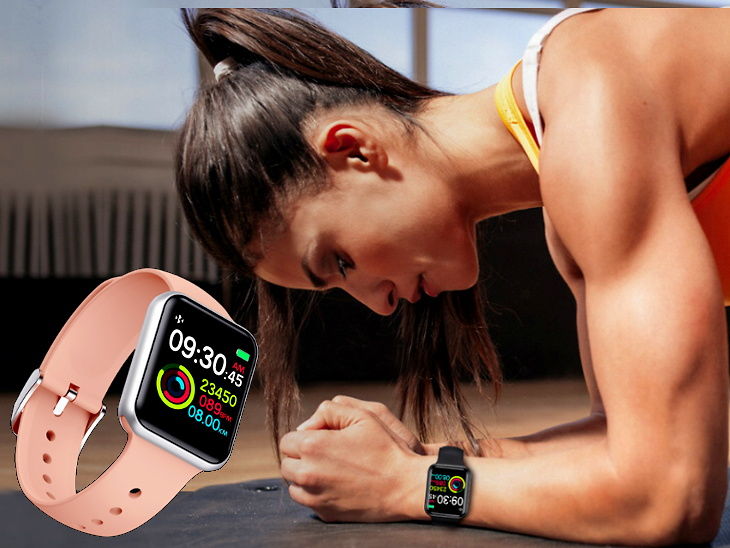 Indian tech company InBase has launched its two smartwatches Urban Fit and Urban Beep. Urban Fit is priced at Rs 4,999 and Urban Beep is priced at Rs 3,999. Along with the company's official website gourban.in, you will be able to buy them from Relate Outlets. Both smartwatches will come with health activity tracking features. One can buy it in Midnight Black, Salmon Pink, Pearl White, Blue and Space Gray Colors variants. The company is also offering a 12-month warranty on these watches.
7 day battery backup
These smartwatches have 150mAh and 180mAh batteries. The company claims that it gets a full charge in 90 minutes, after which it gives a backup of 7 days a week. Other notifications are also available with social media on both the watch. It has Bluetooth 4.0 and 4.2 connectivity. They support both Android and iOS platforms. After connecting to the smartphone, many details like heart rate, calories, blood pressure are available on the app. The special thing is that these smartwatches have been given IPX 68 ratings. That is, they are waterproof and shock-resistant. These have a single touch sensor with a multi-touchscreen.
Specification of Urban Fit
Full touch screen
Call and message notifications
8 sports modes
GPS connectivity
Magnetic charging method
Heart rate sensor
Camera and music control
Built-in alarm and stopwatch
Detachable silicone strap
15 days standby
Specification of Urban Beep
Smart one-touch
Carbon fiber casings
8 sports modes
GPS connectivity
Magnetic charging method
Heart rate sensor
Camera and music control
Built-in alarm and stopwatch
Detachable silicone strap
30-day standby