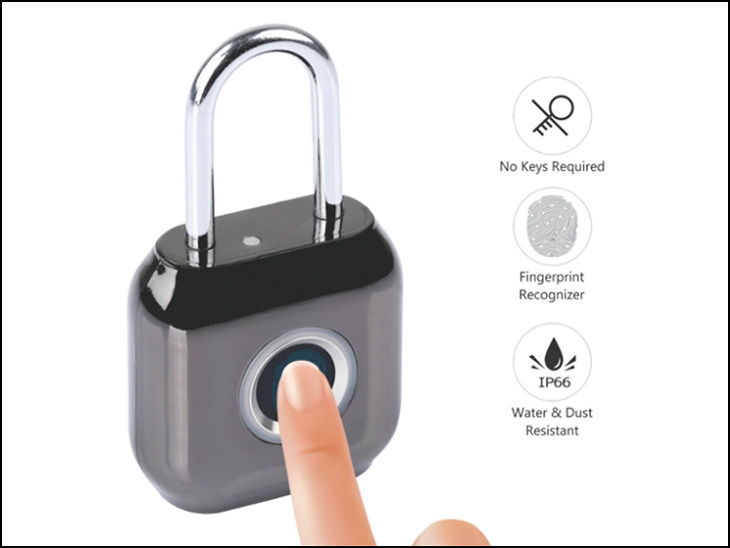 Poratronics, a company that makes digital gadgets, has launched Biolock. Which comes with a smart biometric padlock. The company claims that this smart-lock is very strong. It can be used in many places with bags, suitcases, bikes along the door. No key is used in this lock. It will unlock with your fingerprint. That is, your finger is the key to this lock. The price of this biolock is Rs 2,999. The company is also giving a 12-month warranty on it.
No password or key mess
No key is used in this lock. At the same time, there is also no password. That is, there will be no tension to lose a key or forget the password. It is also not that this lock will open with just one user's fingerprint. It can add data of 40 people fingerprints. That is, you can add data of all the members of your family to the lock. The company claims that the lock opens in 0.5 seconds. This lock has LED indicators.
Stainless steel has been used to make this lock. At the same time, it has been rated IP66. That is, water, dust, soil do not affect this lock. Its weight is just 59 grams. It has a 100mAh rechargeable battery. The company claims that it becomes fully charged in 30 minutes. It can be charged with any 5V smartphone charger. After a full charge, it can be used for 6 months.