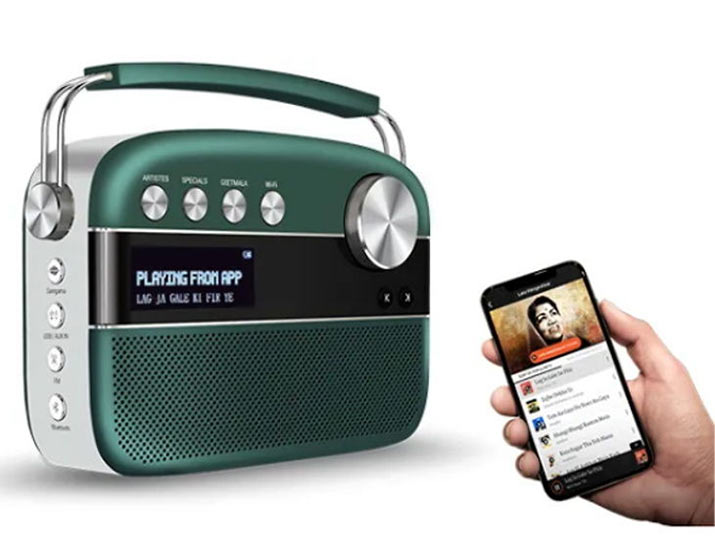 Digital Audio Player caravan maker Saregama has launched a new Carvaan 2.0 player. It has Wi-Fi connectivity with Bluetooth. Its price is 7990 rupees. Like other devices, pre-loaded songs will also be available in it. The company says that more than 5000 songs are pre-installed in it. At the same time, more than 150 daily updates will be available at the Wi-Fi based audio station. From where users will be able to access music, talk shows, devotional songs, children's content and other content.
Connecting Wi-Fi will be such
To use this digital player with Wi-Fi, the first Android or IOA app will be installed in the phone. Now select Play On Caravan on the app. Here you will be asked a serial number of caravan device, which is given at the bottom of the device, connect it by connecting it. Turn on Bluetooth now. The name of the device will be seen in the name of Carvaan 2.0, select it and connect. Now connect to the app's settings by going to Connect-to-Wi-Fi. You will now be able to access the Wi-Fi station.
Equipped with these features Carvaan
Carvaan 2.0 has USB, OX in, 3.5mm audio jack, FM and AM radio connectivity with Bluetooth and Wi-Fi for connectivity. The company says that after the full charge, 5 hours of nonstop music can be heard. Has Harman's sound system in it. This can be charged with the help of any mobile charger. It can be bought in classic black and emerald green color.