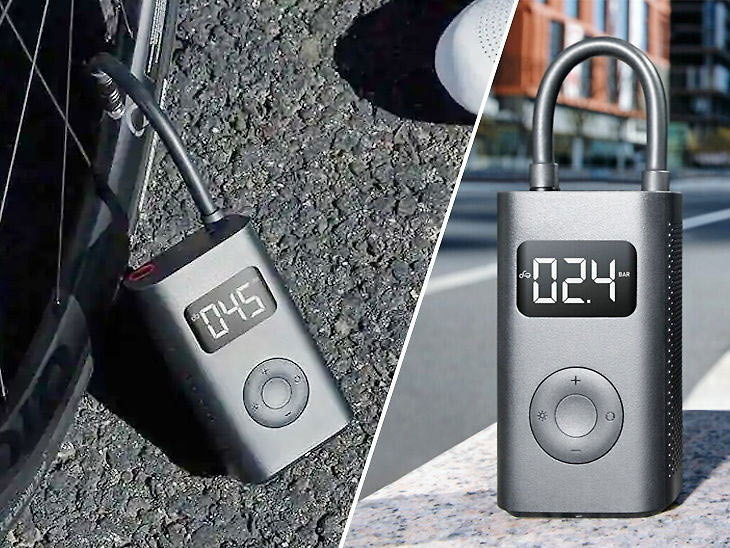 Xiaomi has launched its portable electric air compressors in India. Light and compact design, this device is equipped with lithium-ion battery, due to which it can work without any external power. It can be charged from the regular power bank. Xiaomi claims that it can fill the car tire in 6 minutes and the bicycle tire in 3 minutes. It has a display for checking tire pressure. It can also be used in the dark due to LED lights.
Mi Portable Electric Air Compressors: Price and Availability in India
Currently available on Xiaomi's crowdfunding platform. To know the trend of customers, it is currently being sold at a discount price of Rs 2,299. Its shipping will start from August 10. After the crowdfunding campaign ends, it is expected to cost Rs 3,499. It is available only in standard black color.
MI Portable Electric Air Compressors: Features
The compressor is equipped with a 18650mAh lithium-ion battery. The company claims that the device can fully fill the car tire in six minutes and the bicycle tire in just 3 minutes. When full charged, five air tires or eight cycle tires can be filled with this compressor. It does not require external source to work and can be easily charged through micro-USB port.
The device comes with a preset pressure control system that allows it to stop at any PSI. This feature is especially useful when air is being filled in any sports related equipment such as football or basketball where the correct pressure is not known.
For the convenience of working in the dark, the device has a built-in LED light to locate the valve stem of the tire in the dark. It comes with a digital display that induces tire pressure. Xiaomi says that a built-in shock absorbing pad has been provided to reduce cylinder vibration while the device is working. Already available in many other markets around the world including the UK.