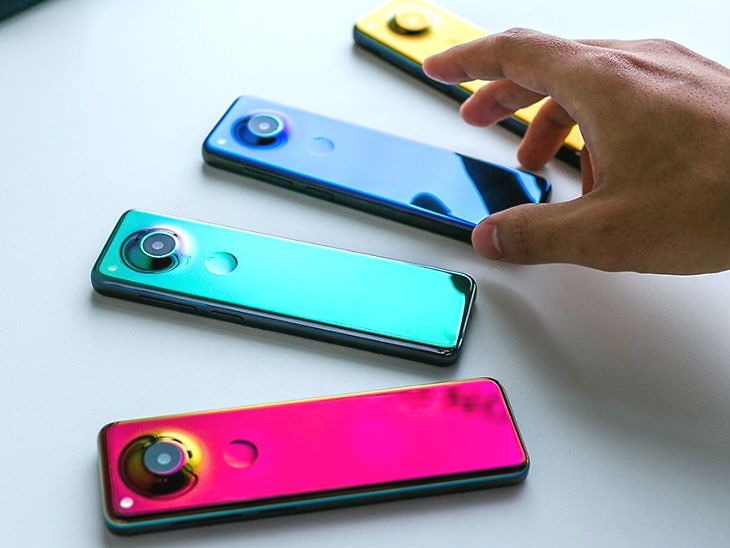 American technology company Essential presented the first glimpse of its upcoming smartphone to the world. The company's founder, Andy Rubin, shared phone photos and videos on Twitter. Currently, it has been prepared under the concept model. This phone is slightly different from the common smartphone in view. It is designed in candy bar shape. The rear camera setup in the round shape on its back panel and the fingerprint scanner is just below it. According to the photos, a metallic finish will be seen on the rear panel of the phone.
The phone will be mimicked by the user
Rubin showed the public the first glimpse of the new smartphone of Essential by means of a tweet. Reflective rear panel will be seen on the phone. It is made in four colors Gold, Blue, Magenta, and Cayen Green.
The phone has a single rear camera which is raised upwards. The physical fingerprint scanner is placed just below the camera.
The term GEM ColorShift Material is used in the tweet. It is expected that after launching this smartphone will prove like a gem for the company.
The company has filed a patent with the United States Patent and Trademark Office. The company said in the tweet that currently more work is being done on its color.
According to the photos, a punch hole camera has been given on the front panel of the phone. This phone will get the longest display ever.
Rubin said that a completely new user interface will be seen in the phone, currently work is on it. In this, apps will appear in the card shape.
According to the report by XDA Developers, the upcoming phone of Essential will run on Android 10 OS and will be equipped with Snapdragon 730 processor.
In September 2018, the company announced that Essential AI is working on powered phones. This will match the user. It will reply to the message received on the phone itself and will also book an appointment on behalf of the user. It was also said that the voice assistant based display will be available in the phone.