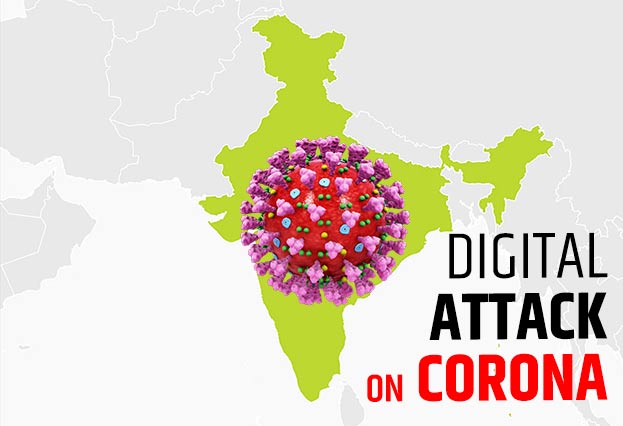 From WHO to the government, many platforms are being used to give information related to corona. These days only WhatsApp usage has increased by 40%. At the same time many fake apps, websites, and numbers have also come up with which claim information. You can take information from these trusted platforms.
App: Corona ArmorHow to connect: Download Corona Kavach from the Play Store. Create an account by putting your phone number on it.
What it does: The app alerts the user by tracking corona patients based on location, so that they can be cautious when the patient is around. It also gives information related to the corona.
Government of India on TelegramHow to connect: Search 'MyGov Corona Newsdesk' on Telegram app and click on Join.
What to tell: It will give news related to Corona and will alert you to rumors. Work from home is also giving many work information like home tips, studies at home. It has 7.8 lakh members.
WHO on WhatsAppHow to connect: Save the number +41798931892, 'Hi' Whatsapp on it or enter wa.me/41798931892?text=en link in the browser.
What to tell: New statistics related to the virus, information related to news, options for donation, corona confusion and caution etc.
Government of India on FacebookHow to connect: Search MyGov Corona Hub on Facebook. Like the page, go to Messenger and click 'Get Started'.
What it will tell: Number for an emergency, an email will tell. You can also ask questions related to the corona by writing questions.
Government of India on WhatsAppHow to connect: Save the number 9013151515. Whatsapp on it.
What it will tell: Helpline number, data of corona patients, virus-related information, risk reduction methods, professional information from AIIMS hospital etc. Information available in Hindi and English.
Other ways
You can also ask your questions related to Corona here-
National Helpline Number: 011-23978046
Toll free number: 1075
Email ID: [email protected]