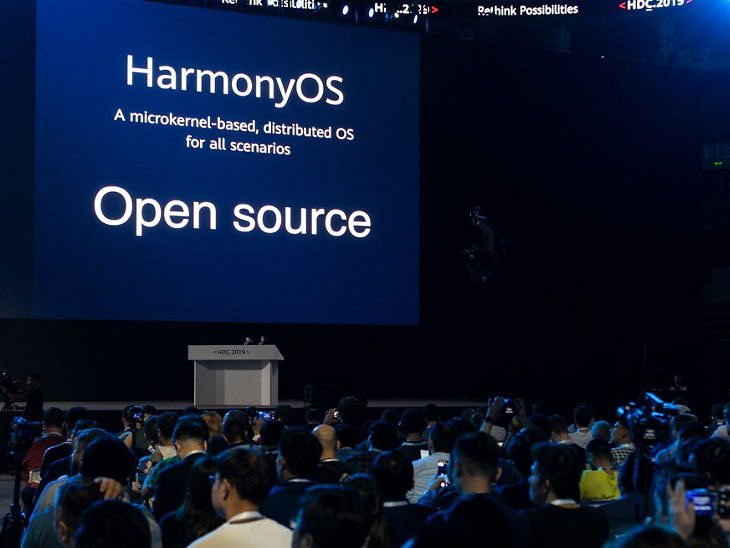 Chinese company Huawei has launched its new operating system at the Huawei Developers Conference (HDC) 2019. The company has named it HongmengOS. Its global name is HarmonyOS. Huawei had been in dispute over Google's Android operating system for the past several months. At the launching event, the company's CEO Richard Yu said that these OS smartphones will be able to run on devices with sensors with smart speakers. However, the company has not yet shared information about the features of this OS.
Smartphone and Smart TV first update
Huawei's Harmony operating system will be first introduced in smart televisions and smartphones. After which it will be made available in another device, but this work will take 3 years. Currently, this OS will only be used by Chinese users, but the company will soon launch it in other countries.
All kinds of apps will be found on OS
The company says that this operating system can be used in all types of smartphones in the world. That is, smartphones that have Google's Android operating system will also be able to use it. The company says that all kinds of apps will be found on this OS and in the coming days, all companies will prepare apps for it. Huawei wants to give app developers across the world an open platform to create apps for this OS.
Single software OS
Richard explained that the Harmony operating system is single software, which can be easily used on smartphones, laptops and other devices with more memory and power, as well as smaller hardware. Android and iOS devices used worldwide do not support many features after connecting to the Internet, but Harmony does not.
Huawei will launch smartphones and laptops with Harmony operating system by the end of this year. While Globally will bring them by 2020. Harmony OS based smartphones and laptops will be used only when Huawei will not get access to the operating systems of Google and Microsoft. After which the open setup of Harmony Operating System will be released for all phones.