Google has officially started rolling out the dark theme for the Gmail app. With this help, the user's eyes will not be stressed much when using the Gmail app on the smartphone at night. The company has started rolling it out from 24 September.
Google said in its blog that the dark theme feature for the Gmail app has started rolling out from September 24. But it may also take 15 days or more to be fully implemented. Users who do not see the option of dark mode theme in Gmail app will be able to see it after a few days.
Follow these steps to activate Dark Theme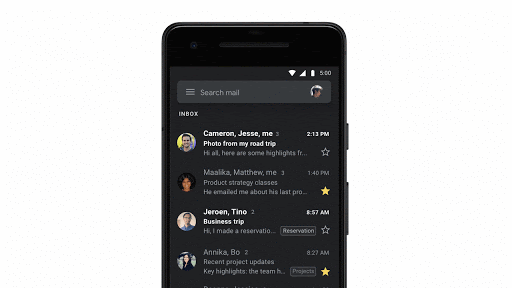 To activate Gmail Dark Theme on Android or iOS device, you need to open the Gmail app and click on Settings-Theme-Dark.
Another way to activate it is to activate Wide Dark Mode by going to the Settings app of the device (Android / iOS). After this, dark themes will be applied in other compatible apps besides Gmail. This method will only work for updated apps.
Gmail Dark Theme will be applied even after turning on battery saver in Google Pixel phone. Because the battery saver mode applies dark mode to the entire system to reduce battery consumption.