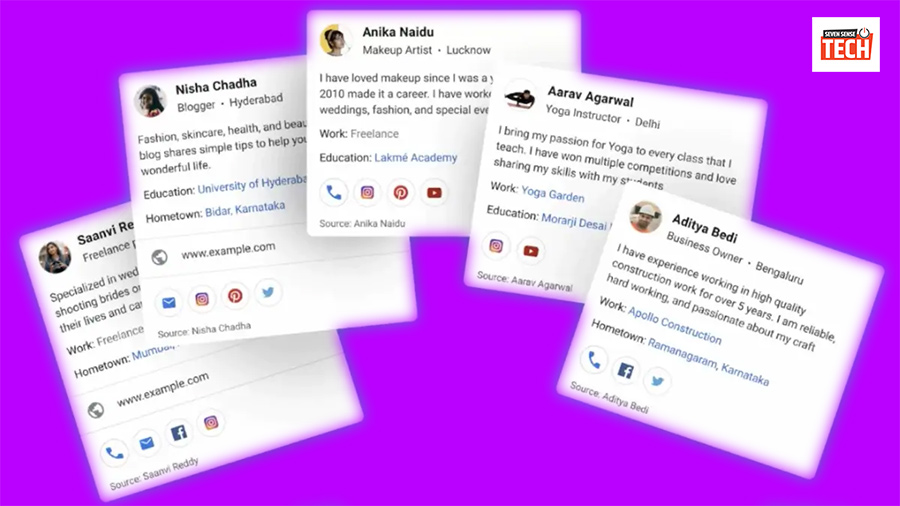 Google today launched "People's Cards" for people in India to build their profile on their search engine. The new feature, which has been testing in the country for a year or two, brings a virtual visiting card-like experience to Google Search, where users can uncover their existing websites or social media profiles to make their identities public. It uses Google's Knowledge Graph to display information provided by users. In particular, you need to provide your mobile number and a Google account is required to create your people card on Google search.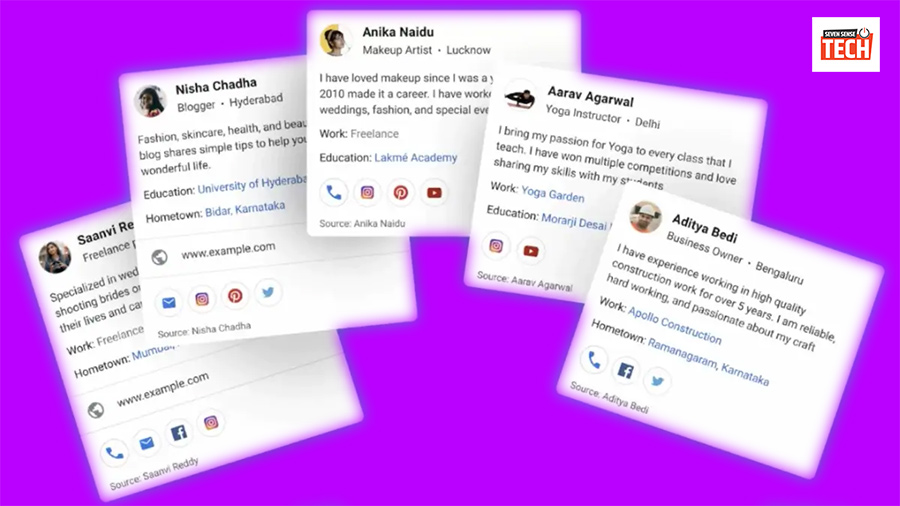 Initially, Google brought the convenience of people cards to mobile users. This means that you will need to log into your Google account on your mobile device to create your public profile. In addition, the new experience is only available in English for now, although other languages ​​will be added in the future.
Google search product manager Lauren Clarke told Gadgets 360 that the card facility for people is currently limited to India, and there are no expansion plans to share it at the moment.
"You must be wondering why we are launching this feature in India first," Clarke said in a briefing. "We're always looking for new ways to make search more useful to people, and we found that India needed some unique information that we could help serve earlier."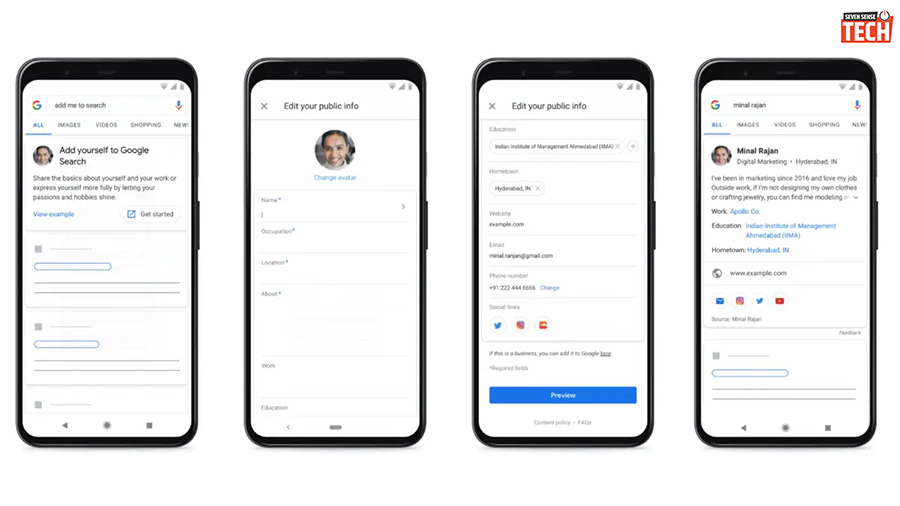 The main purpose of people's cards is to allow individuals to have a public profile on Google search that will appear at the top of all results. It was initially seen as a profile card in February.
Google claims that with people's cards, it aims to provide "helpful and reliable information" to the public. As such, it gives all users the option to misuse, impersonate, or even flag low-quality content if they find anything strange going through people's cards. The search giant is also using a combination of human review and automated techniques for content infringement policy. In addition, only one person per Google account is allowed to limit fake profiles.
Individuals who have already created their cards on Google have the ability to opt out of the experience anytime. In the case of people sharing the same name, Google Search will show several modules.
How to make your people cards on Google
To create your people's card, sign in to your Google account and search for "Add me to search". Now you will get a prompt, "Add yourself to Google search". Tap on that prompt and you will then be asked to provide your phone number which will be verified through a six-digit unique code to begin the process.
Now, Google will provide you a form to create your public profile by adding a brief description about your location as well as about you and your business. You will get options to add details about your work, education, hometown, websites and social media profiles.