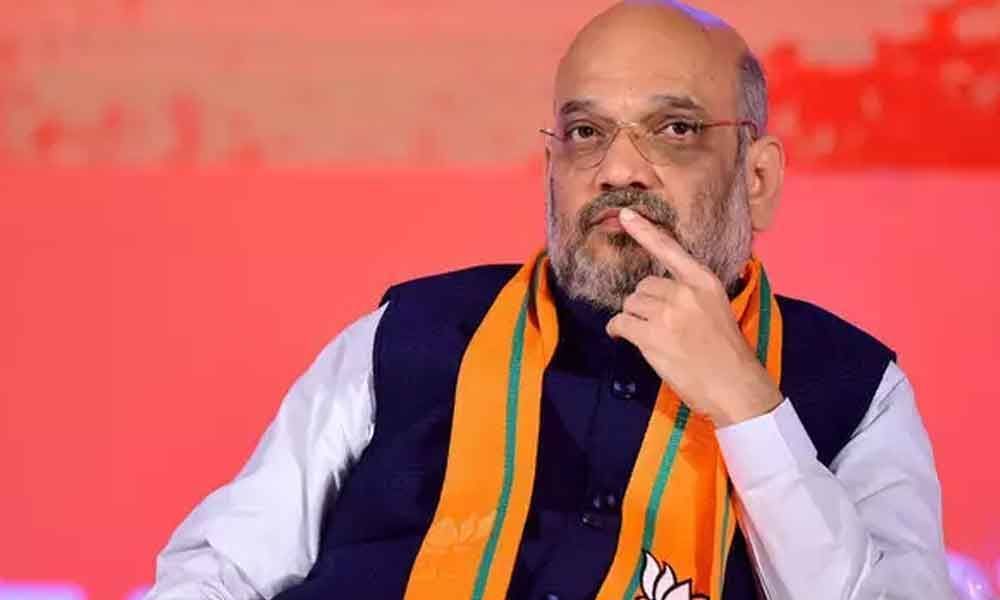 The Citizenship Amendment Bill (CAB), NRC, Jamia Millia Islamia and Home Minister Amit Shah have been in discussion for the last 7 days across the country. The cab was passed from the Rajya Sabha on 11 December. Only after this, searching on Google increased. On December 15-16, Jamia Millia Islamia was searched the most on Google. Pakistan's highest home minister Amit Shah was searched. We extracted the data of Google trends from December 9 to 16, what the people asked Google on these topics in the last 7 days?
Most searched for 'CAB'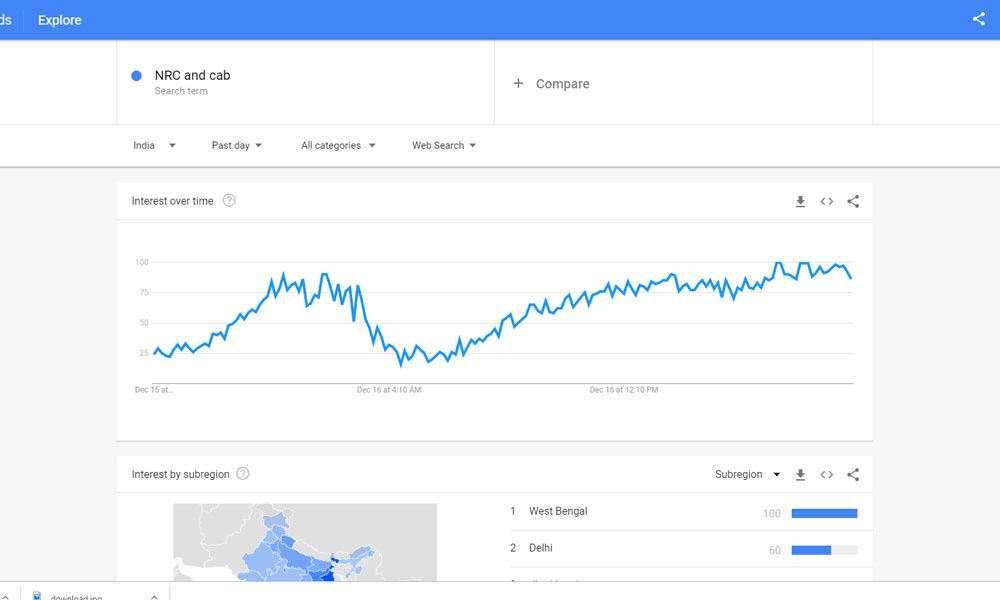 The data for the last 7 days showed that people searched the most 'cab' (31 points). Then NRC (30 points), Amit Shah (7 points) and JNU (3 points) were searched.
Searching was highest on December 10 (97 points) and on December 11 (100 points) regarding Citizenship Amendment Bill. The bill was introduced in the Lok Sabha on December 10 and the Rajya Sabha on 11.
At the same time, the highest searching for NRC in the last 7 days was on 15 December 83 points (15 people had a big protest in Assam).
Jamia Millia topped the search top (100 points) on December 16 at 12.30 pm on Islamia.
Amit Shah is the most searched in Pakistan
Looking at the data from all over the world, it was found that in the last 7 days, more than 'cab' searching was done with 'NRC'. On 10–11 December, cab searches were highest (91 and 100 points). At the same time, NRC searching reached 99 points on 16 December.
Australia was at the top in most searches for cabs. This was followed by searches in Singapore, Pakistan, Canada, and the US. At the same time, most searches for NRC were done in Saudi Arabia, Qatar, UAE, and Germany.
Home Minister Amit Shah was the highest in Pakistan in the last seven days with 57% searches. This was followed by searches in the UK, Qatar, Singapore and the United Arab Emirates.
Users asked such questions about CAB
Citizenship Amendment Bill 2019
What is Citizenship Amendment Bill
Citizenship Amendment Bill in India
What did you ask about NRC…
What is cab bill
cab full form
Jamia
What is cab and nrc
cab
Asked about JNU
Jamia Protest
What is a cab
Jamia Millia Islamia Protest
Citizenship act
Cab bill mining
What did you ask about Amit Shah
Amit Shah Sanction (Ban)
US Sensation on Amit Shah