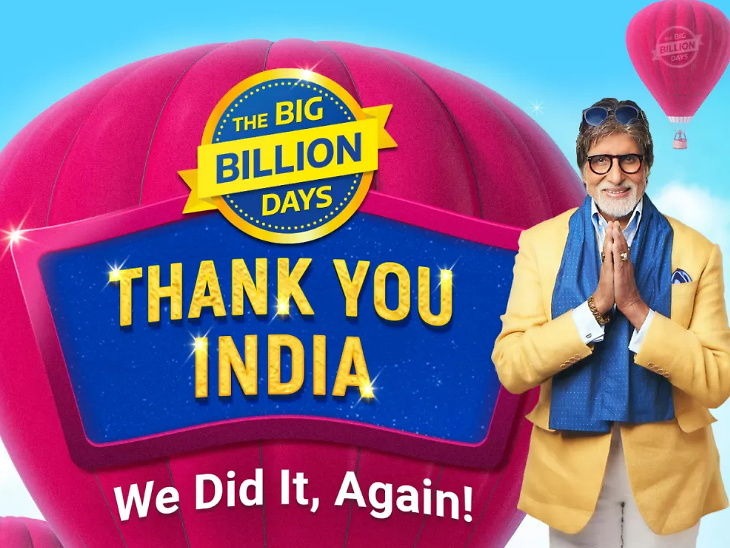 Flipkart's Big Billion Days and Amazon's Great Indian Festival Sale are over. This sale lasted from 26 September to 4 October. Both companies made record selling again like every year. According to a research firm, Flipkart Group had a market share of 38.3% and Amazon India 31.2% in the year 2018. Combining the two, 70 percent of the market was captured in e-sales. Amazon India claims that the company has the highest gross sales share with a figure of 46%. On the other hand, Flipkart says that all Indian customers have saved Rs 8,000 crore during the sale.
Figures are given by Flipkart
The company says that it sold the most furniture during the festival sale. On September 29, the first day of the sale, it was the largest platform selling online groceries. She topped the highest gaming platform in the country. At the same time, she was the second biggest company in the travel platform of the country.
Flipkart sale
1 television sold every second. That is, the company sold about 518,400 TVs during the sale.
Sell ​​500 beauty products every minute. That is, about 43,20,000 beauty products were sold during the sale.
Sold 1.2 lakh fashion products every hour. That is, about 17,280,000 fashion products were sold in SAIL.
2.4 lakh headphones were sold every day. That is, about 14,40,000 headphones were sold in the cell.
17 times more people visited Flipkart than those who come to Kumbh Mela.