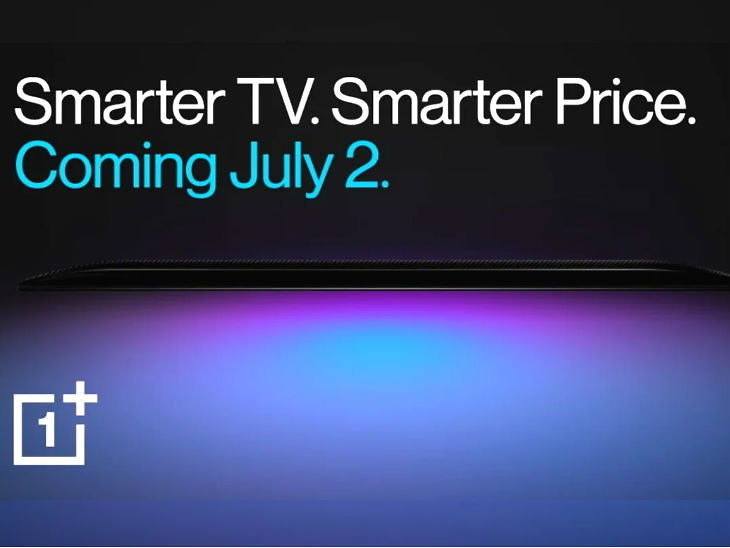 OnePlus will expand its Smart TV lineup in India on 2 July. The company will launch two new TV series. These are being offered exclusively for the mid-range and entry-level market segments, it can be said that these will be the company's affordable smart TVs. It will get the best in class display panel and premium build. According to reports, its initial price can be around 15 thousand rupees. Last year, the company entered the TV segment with OnePlus TV Q1 and Q1 Pro. The starting price of Q1 Series in India is Rs 69990.
Price can be around 15 thousand rupees
OnePlus will challenge many brands, including Vu and Xiaomi, by launching cheap smart TV models, which already exist with different models in both the mid-range and entry-level segments. Reality has entered India's budget TV segment only last month. OnePlus founder and CEO Pete Lau revealed the new launch via a tweet on Monday, shortly after which the company issued a press release.
According to the press release, the two new OnePlus TV series are aimed at providing premium experience to customers in the country's mid-range and entry-level segments. This TV will be available in many sizes. This suggests that the initial price of the new Smart TV being launched by the company may be around Rs 15,000.
At the time of the announcement of the original OnePlus TV launch in September last year, Lau specifically stated that the company did not have plans to launch smaller screen sizes than the current 55-inch option. We know that small screen sizes are common in Indian homes, but we want to cater to a different segment. But now it seems that the company has changed its plans to reach the public with its new model.
No announcement about specification at present
OnePlus has not given any information about the specification of its new Smart TV. Nevertheless, the company has mentioned in its release that the new model will also retain the company's birdless design philosophy and will get a premium build along with best-in-class display panels. All this suggests that both versions of the upcoming OnePlus TV will have some similarities with the TV launched last year.
It is being said that OnePlus will tease some details about its new smart TV before the official launch. The launching events will be hosted on 2 July at 7 pm via Livestream in India.