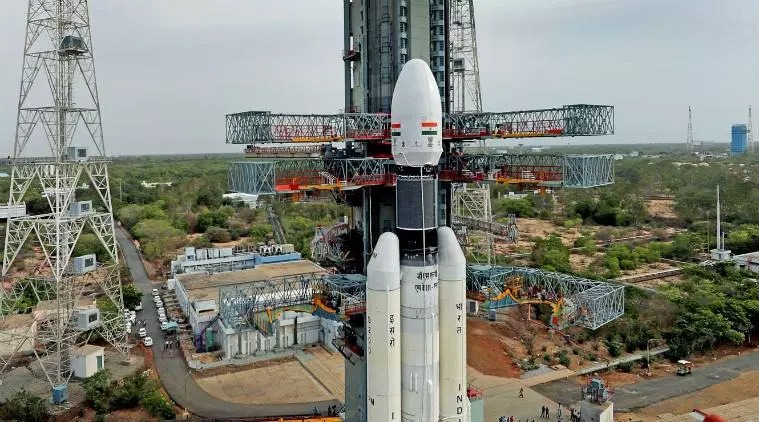 The Indian Space Research Organization (ISRO) is expected to make a soft landing of Chandrayaan-3 in November next year. This information was given by ISRO sources on Thursday. He informed that in 2020 ISRO has constituted a high-powered committee to land the lander on the lunar surface. It is headed by S. Somnath, Director, Vikram Sarabhai Space Research Center, Thiruvananthapuram. This center has been given the responsibility of all the launch vehicle programs of ISRO. This committee will prepare all the reports related to Chandrayaan-3.
A senior ISRO official told the news agency, "The report of the panel is awaited. The committee has been asked to prepare all the guidelines related to the mission before the end of next year. The time for launching Chandrayaan-3 is better in November next year. "According to sources," This time the focus will be on the rover, lander and all the landing procedures. Whatever flaws have been there in Chandrayaan-2, work will be done to rectify them. "
Committee set up to find out the defects of Chandrayaan-2
Earlier, on 7 September, ISRO attempted a soft landing of Chandrayaan-2's Vikram Lander at the South Pole of the Moon, but the lander lost contact with ISRO shortly before that. Subsequently, the team of various academies and ISRO experts worked to find out the reasons for the disconnection of ISRO with the lander.
For this, a national level committee was formed under the leadership of Liquid Propulsion Systems Center V. Narayanan. Experts from Vikram Sarabhai Space Center and UR Rao Satellite Center were also included in the panel. According to the official, "The committee explored the reasons for the mistakes during the campaign. The committee is believed to have submitted its report in this regard to the Space Commission. It will be made public once it is approved by the Prime Minister's Office. "