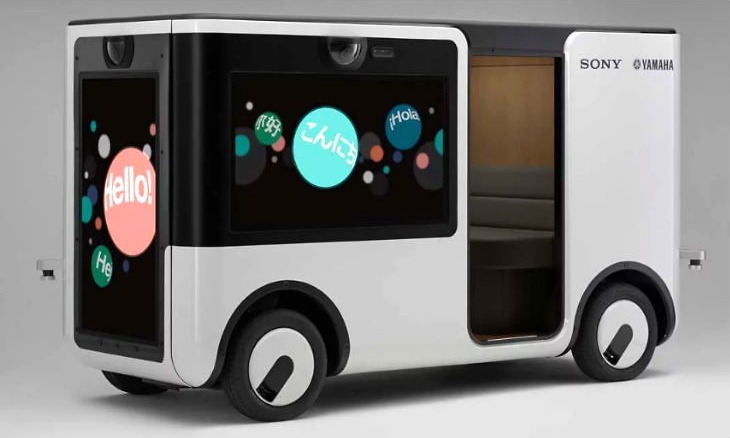 Sony and Yamaha together have designed a prototype model of a driverless vehicle. Apart from hauling it, it will also serve as an advertisement board. The company has named it SC-1 Social Vehicle. It is specially designed for the entertainment of the people, as well as it will be used on themes like theme parks, golf courses. In Japan, its use will begin by March 2020.
It is based on the camera and sensor
This all-electric vehicle has a seating capacity of five people. It is also capable of running at a speed of 20 kilometers per hour. Removable batteries and several image sensors have been used in it.
The SC-1 uses Yamaha's autonomous driving technology and Sony's entertainment imaging technology.
Many ultra-high sensitive image sensors and cameras were used in this. With its help, it makes safe and right decisions by sensing the surrounding situation.
The sensor and camera attached to it are connected to the high-resolution display in the cabin. It does not have headlights, but in the display inside it, the passengers get a clear night view.
The inside of the vehicle has a 49-inch 4K display while the outside has a 55-inch 4K display. People running around in the outside display will be able to see the advertisement. With the help of AI technology, the population of that place will be detected and will show ads based on their age and gender.
In addition, the SC-1 is equipped with 2D LiDAR systems and ultrasonic sensors, which collect travel data for deep learning analysis. All four wheels are equipped with hydraulic disc brakes for safety and security.