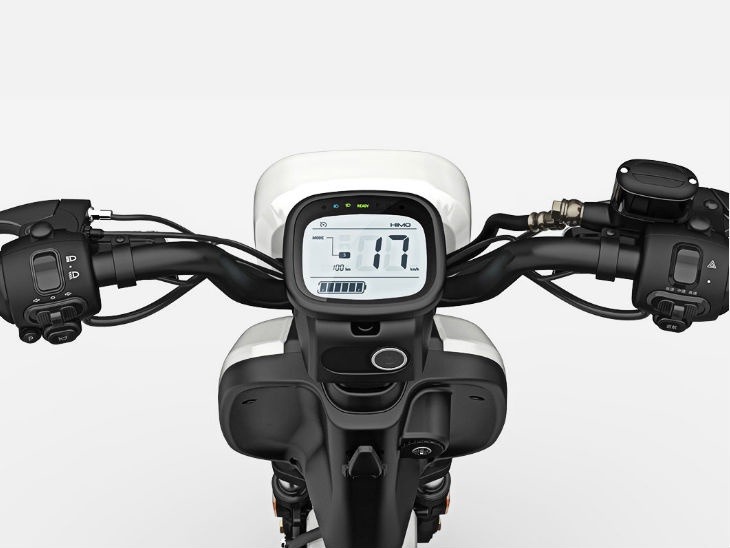 Chinese smartphone company Xiaomi has stepped into the field of transportation after smartphones and smart home appliances. Recently the company launched the new Hemo T1 electric mopeds. The price of the bike is 30,700 rupees, its manufacturing company is being under the Hemo brand itself. The company has launched it on the market after Hemo V1 and Hemo C20 folding e-bike. Even before this, the company has introduced Mi Bicycle and Mi Electric Scooters in the global market.
Hymn T1 tires with simple designs are 90mm wide, feature bikes in the bike make feature electric bikes special, like start, multifunctional combination switch and digital display.
It has 14,000mAh battery
Hymn e-bike with other product is also listed on the company's crowdfunding platform. The price of Hemo T1 is 30,700 rupees, its shipping is done by Xiaomi Hemo Electric Technology, the company also offers the After sales service of this electric moped.
According to the company, the Homo T1 has a 14,000mAh power battery, in which 14Ah / 28Ah energy option is available. With the 14Ah option, this e-bike covers a distance of 60 kilometers whereas with its 28Ah option it covers a distance of 120 km.
In addition, there are front suspension forks, dual collar rear suspension, hydraulic disc brakes (front) and drum brakes (rear) in the bike.
The company did not confirm any details of the top speed of the bike. Speaking of dimension, the bike length is 1515mm, width is 665mm and height is 1025mm. Bike weight is only 53 kg, it is available in three colors, like Red, Gray and Black.