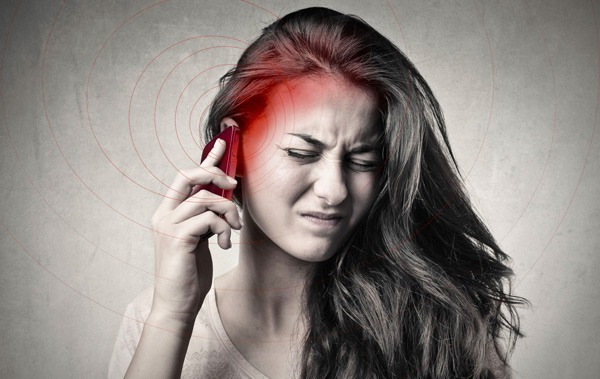 In today's era, smartphones have become part of life. From the rising in the morning to the meeting of the washroom and the office, it is interrupted. Many times you see your smartphone several times in 1 hour. But you know about radiation coming out?
Yes, radiation emits from your smartphone. Which are dangerous to your health. But the question is, what is the end of mobile radiation?
Radiation energies in environments
Radiation or radiation is such an energy around us that runs in the form of waves. They are also called radio waves. Radiation is also natural.
But man-made radiation has many types of work related to our life. Including TV remote, mobile phone, x-ray and microwave. Radiation therapy is also used to cure cancer. This causes the cancer cells to kill cancerous cells.
The conversation on mobile is done with the help of radiation. The amount of radiation that affects the body while using mobile is called a specific absorption rate (SAR).
Why Dangerous Mobile Radiation?
According to scientists, having more exposure to radiation has a bad effect on body cells. Standard assurance rates in India are already fixed. According to this, every mobile should not have a specific Absolute Rate (SAR) value of 1.6 W/ kg.
In view of this, the list of such smartphones is issued by the German Federal Official Office for Radiation Protection. Which create the highest radiation. If your mobile produces more radiation then you can prove to be silent killer.
What risks of radiation from radiation
Engineer Prof. IIT Bombay, who has prepared many research papers on mobile radiation. According to Girish Kumar, initially from mobile radiation involves headache, headache, fatigue, dizziness, depression, sleep deprivation, etc.
According to the research of World Health Organization, long-term effects of radiation can increase the risk of diseases such as cancer, brain tumor, and decrease in fertility. Interphone study said that the use of mobile over half an hour every day increases the risk of brain tumors from 200 to 400%.
Death center mobile tower
Where the mobile towers are located, there is a high risk of radiation. It is said that the radiation is the highest in the 300 meters area.
The radiation emits most of the front of the antenna. Against the back, there is more danger of damage towards the front. Similarly, distance is also very important.
The more you are closer to the tower, the greater the risk will increase. In one meter area, radiation is more than 100 times more radiation. The more antenna will be on the tower, the radiation will be as much.
Which Mobile Is Most Dangerous?
Xiaomi Mi A1
OnePlus 5T ***
Huawei Mate 9
Huawei P9 Plus
Huawei GX8
Huawei P9
Huawei Nova Plus ***
OnePlus 5 ***
Huawei P9 Lite
IPhone 7
Sony Xperia XZ1 Compact
OnePlus 6
IPhone 8
Shoemi Redmi Note 5
ZTE Exxon 7 Mini
Which Mobile Is Most Safe?
[amazon_link asins='B07HGH3G6H,B01LZKSUXF,B07DJHXWZZ,B07DJD1Y3Q,B07DJL15QT' template='ProductCarousel' store='sevensenseads-21′ marketplace='IN' link_id='14003e37-d51a-444f-9b98-5a22c78c5939′]