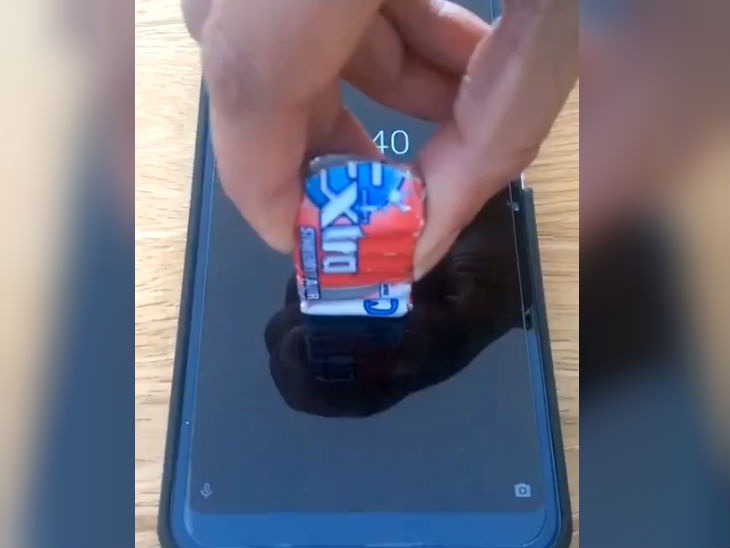 The company offers many latest safety features in its flagship phone, in return for which the big money is collected from the customers. But these features can not be fully trusted now. Recently, the issue of unlocking the Fingerprint Sensor of the Nokia 9 Pure View smartphone from Chuangam packets has come up. There are two main safety features, Face Unlock and Fingerprint Sensor in Safety Features, which in today's time almost every phone maker is giving their smartphones in the smartphone.
Video released on twitter
Recently, the user named Decodet Pixel has released a video on Twitter, in which he said Nokia's flagship smartphone Nokia 9 PureView fingerprint unlock can be unlocked with things like Chuichang packets, coins and gloves. He also told that the fingerprint of the other user also unlocks the phone. After that many questions have been raised about the security features of this expensive smartphone.
Before this, there have been many issues related to the faulty fingerprint sensor of the Nokia 9 Pure View. After the growing complaints of fingerprint sensor, the company is currently in the process of investigating it.
This is the first case in which Chingam packets have been shown to unlock the fingerprint sensor of a phone because in earlier cases the fingerprint was copied in the case before it was shown to unlock the phone. There have also been cases of unlocking the phone by showing photos to Face Unlock feature of many phones.
50 thousand rupees Price in Global Market
Nokia 9 PureView is also in the limelight due to its 5 camera setup because it is the world's first phone with five cameras on its back panel. This phone also supports wireless charging. The price of the phone in the global market is 50 thousand rupees. The company will soon launch it in India too. In India, it can also be worth around 45-50 thousand rupees.