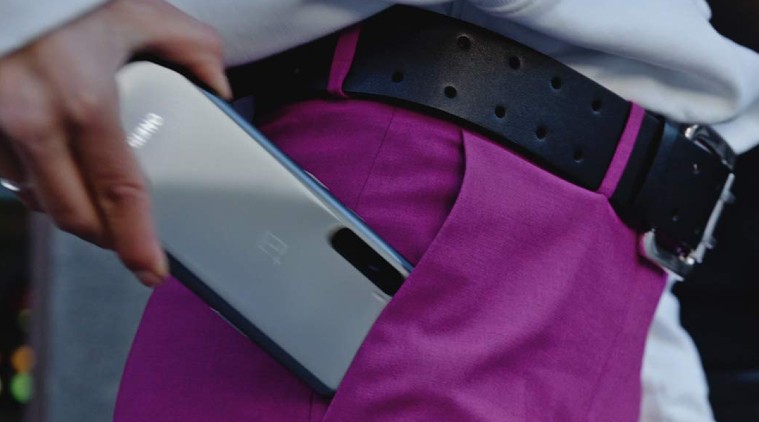 To attract new audiences, OnePlus is set to launch a cheaper smartphone Nord. It is expected that its price will be less than $500 i.e. about Rs 37,300. Recently, the company shared a video teaser in which the phone got a glimpse. According to the teaser, dual selfie camera and triple rear camera setup can be found in the phone. The company will soon start taking its pre-orders in India, the company has set up a Nord's dedicated page on Amazon India.
Video shared on YouTube and Instagram
OnePlus shared a short video teaser titled "Dear Past" on its YouTube channel and Instagram page, which gives a glimpse of the upcoming OnePlus Nord. Although the video does not focus attention on the phone, but by slowing down the YouTube video, we get a few frames of OnePlus Nord which revealed a triple rear camera setup with dual selfie camera setup. However, dual selfie camera setup is sure to be found but nothing can be said about the rear cameras.
The top-left corner is mounted in the rear camera
teaser, it can be seen that the Nord's camera is placed in the top-left position on the back panel while the OnePlus 8 Series rear camera is in the center position. Selfie cameras are placed on the top left corner of the display. The OnePlus logo can be seen in the center of the back panel, with the "OnePlus" branding facing down. The OnePlus Nord also retains the alert slider and has a power button on its right side. The video has a gray tone in the color variant.
Nord will Snapdragon 765G processor
according to issued on Amazon dedicated page OnePlus Nord, phone equipped with 765G Snapdragon processor and will support 5G network. The new video teaser reveals a dual selfie camera setup that is expected to have 32-megapixel and 8-megapixel sensors. Pre-orders for OnePlus Nord will be live in India soon. Reports also say that the phone can be launched for less than $ 500.