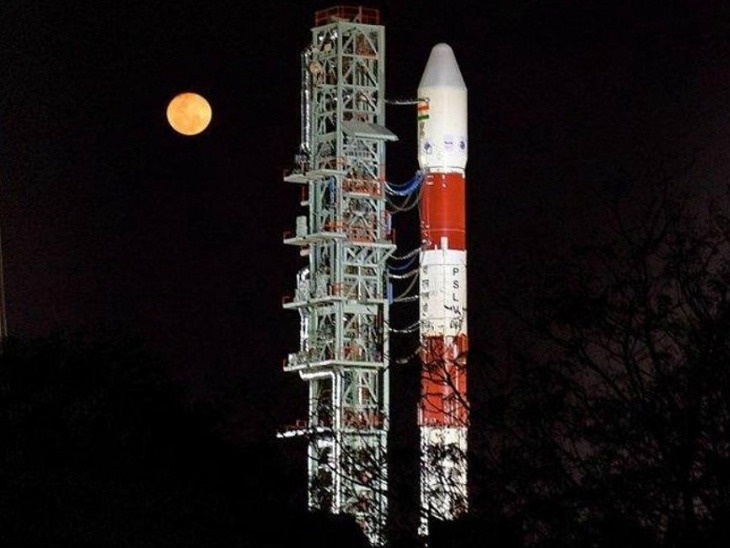 Addressing the nation on Wednesday, Prime Minister Narendra Modi said that ISRO has destroyed a live satellite located in the low-orbit of about 300 km using the A-SAT missile. In this way, India has become the fourth country in the world to become the world power superpower. So far only America, Russia and China have successfully tested anti-satellite technology.
According to the 1967 Outer Space Treaty, space can not be made a war zone. Therefore, all countries target their own satellites for testing this technology. The Satellite that India destroyed also was a micro satellite launched in January 2019. This satellite was not currently in service.
According to sources, this mission was completed on Wednesday morning at 11 o'clock. In this satellite, which is about 300 km away in the Lo Earth Orbit, was targeted. The entire mission was completed in just 3 minutes. Science journalist Pallav Bagla said in the interaction with the BBC, "This satellite was launched on January 24, 2019." Then I was told by ISRO president Dr. K. Sivan that this satellite was released for DRDO. The satellite was left at an altitude of 277 km and India has never launched any satellite at such a low altitude.
Which was the satellite that was targeted
ISRO launched its two satellite 'Kalam SAT-V2' and 'Microsat-R' in space on January 24, 2019 through PSLV-C44.
ISRO had claimed that Kalmasat-V2 is the world's smallest satellite. Its weight is only 1.2 kg. This satellite was created by the students of space education firm Space Kidz India, Chennai.
Kalmasat-V2 is used as a communication satellite for ham radio transmission, while Microsat-R is capable of taking photographs of Earth.
It is believed that India has destroyed microsat-r during this trial. Although it has not yet been officially confirmed.