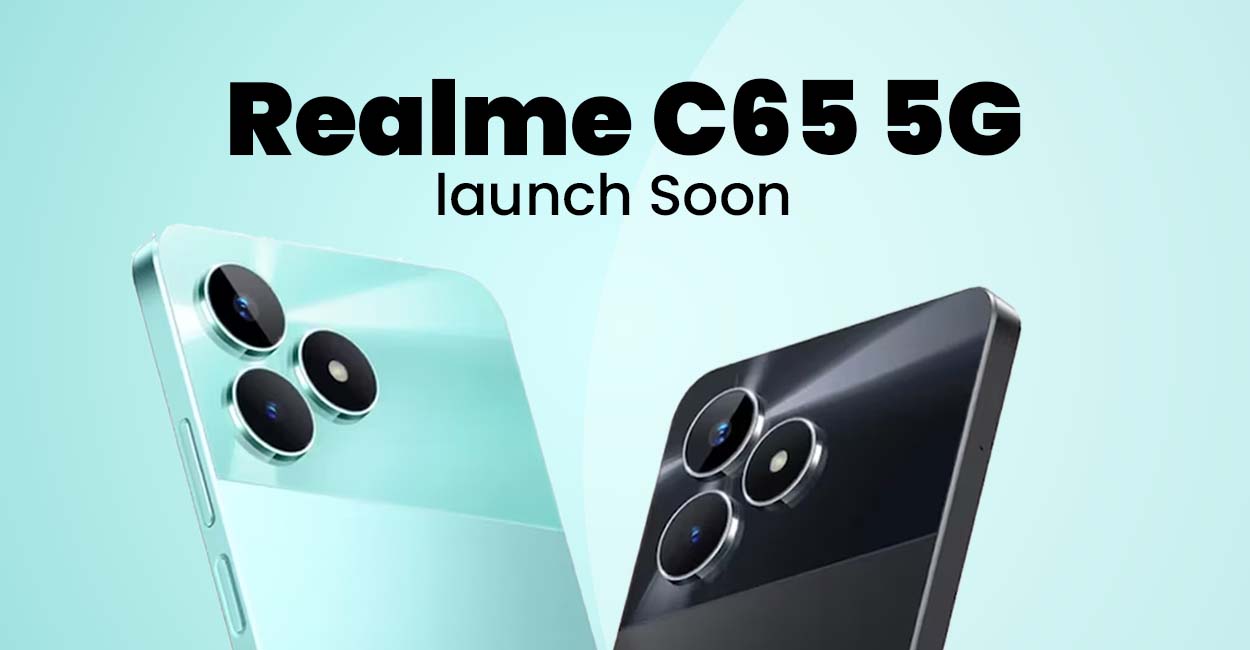 Realme, known for its innovative and budget-friendly smartphones, is gearing up to introduce the Realme C65 5G to the Indian market. Although there's been no official confirmation from the company, a recent report hints at an imminent launch by the end of this year. The Realme C65 5G aims to make a mark as the first 5G-enabled device in the Realme C-series, offering budget-conscious consumers access to next-gen connectivity.
Anticipated Launch and Variants: The Realme C65 5G is expected to grace the Indian smartphone scene in early December, bringing the power of 5G to the budget segment. The report suggests that the phone will be available in three RAM variants – 4GB, 6GB, and 8GB. Targeting affordability, the pricing is anticipated to fall between Rs. 12,000 and Rs. 15,000, catering to a wide range of budget-conscious consumers.
Model Number and Color Options: Identified by the model number 'RMX3782 IN YS,' the Realme C65 5G is poised to offer ample storage with 128GB inbuilt capacity. The device is expected to make a style statement with color options in Green and Purple, providing users with choices that go beyond the conventional.
Specifications Sneak Peek: While detailed specifications are yet to be unveiled, the Realme C65 5G promises to bring substantial features to the table. The focus on 5G connectivity suggests a forward-looking approach, ensuring users can harness the benefits of high-speed internet. As the launch date draws closer, more detailed specifications are anticipated to be revealed, offering a comprehensive view of what the device has to offer.
Comparison with Realme C51: The Realme C65 5G follows the recent launch of the Realme C51, emphasizing the brand's commitment to providing diverse options in the budget segment. The Realme C51, powered by an octa-core Unisoc T612 SoC and featuring a 50-megapixel primary rear sensor, serves as an indicator of Realme's continuous efforts to cater to the varied needs of its user base.
Conclusion: The Realme C65 5G emerges as an exciting addition to Realme's portfolio, poised to redefine the budget segment with its 5G capabilities. As the anticipation builds, consumers eagerly await the official unveiling, looking forward to a device that seamlessly blends affordability with cutting-edge technology. The imminent launch signifies Realme's commitment to staying at the forefront of innovation in the highly competitive smartphone market.