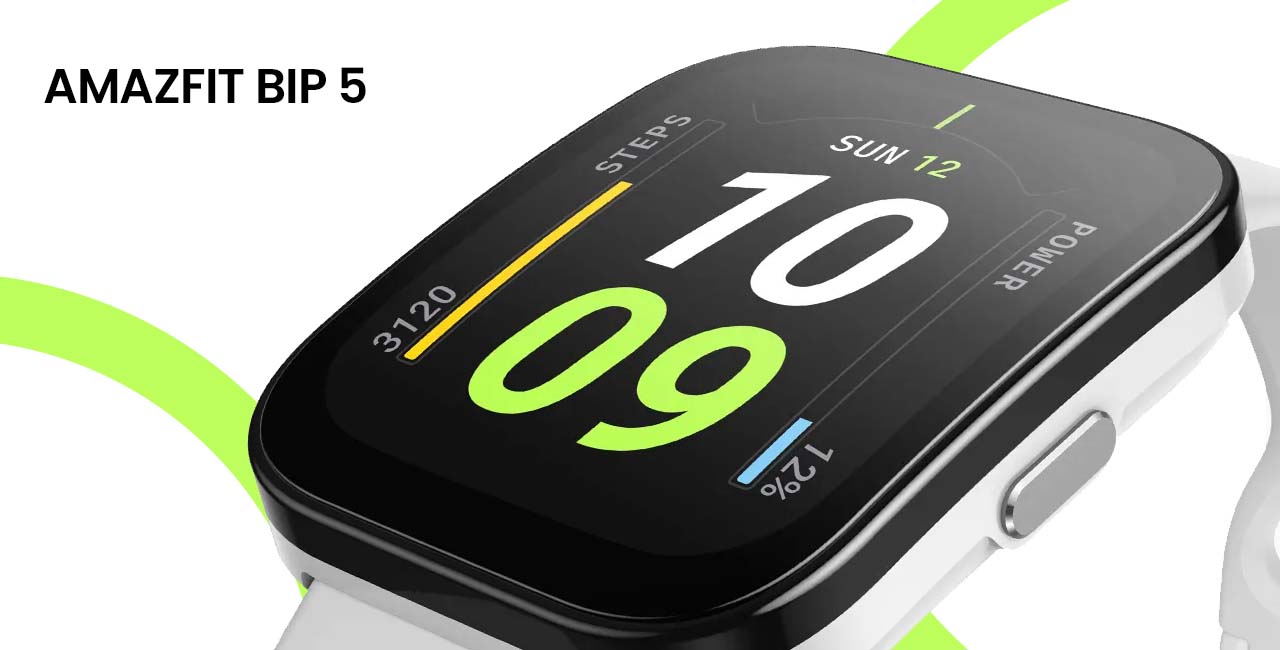 Prepare to embrace the future of wearable technology as Amazfit gears up to introduce the highly anticipated Amazfit Bip 5 smartwatch to Indian shores. A beacon of innovation, this cutting-edge device has already made waves in global markets and is poised to redefine the smartwatch experience for Indian users.
The Countdown Begins: Launch Imminent
With the promise of a seamless integration of technology and lifestyle, Amazfit has officially announced the impending arrival of the Amazfit Bip 5 in India. Although the exact launch date remains undisclosed, the excitement is palpable as enthusiasts anticipate the arrival of this remarkable device on their wrists.
Unparalleled Design and Features
The Amazfit Bip 5 stands as a testament to the fusion of aesthetics and advanced technology. Boasting a generous 1.91-inch TFT touchscreen display with 2.5D tempered glass and an anti-fingerprint coating, this smartwatch offers an immersive visual experience that complements its functionality.
Equipped with Bluetooth 5.2 connectivity, the Amazfit Bip 5 opens doors to an array of features. Real-time GPS tracking and Bluetooth-connected calling through a smartphone add an unparalleled level of convenience to your daily routine. With a focus on an active lifestyle, the smartwatch accommodates over 120 sports modes, catering to activities ranging from cycling and running to walking and swimming.
Empowering Your Health Journey
Amazfit Bip 5 is more than just a device; it's your health companion. A blood oxygen sensor, heart rate tracker, and stress levels monitor work in harmony to keep you attuned to your well-being. Meanwhile, the customizable watch faces, numbering over 70, allow you to express your personal style while staying connected.
Seamless Connectivity and Endurance
Bluetooth calling is taken to the next level with an inbuilt microphone and speaker in the Amazfit Bip 5, ensuring clear communication on the go. Powered by a robust 300mAh battery, this smartwatch is designed to accompany you through your daily adventures, offering up to 10 days of usage on a single charge.
A World of Possibilities at Your Wrist
Beyond its health-centric features, the Amazfit Bip 5 strives to make life more manageable with music controls, event reminders, a to-do list, and smart notifications. The Find My Phone function adds a layer of security to your valuable belongings.
As the countdown continues and anticipation builds, the Amazfit Bip 5 is poised to make a grand entrance onto the Indian stage. Stay tuned for the official launch, and get ready to experience a new era of smartwatch excellence that seamlessly integrates into your dynamic lifestyle.