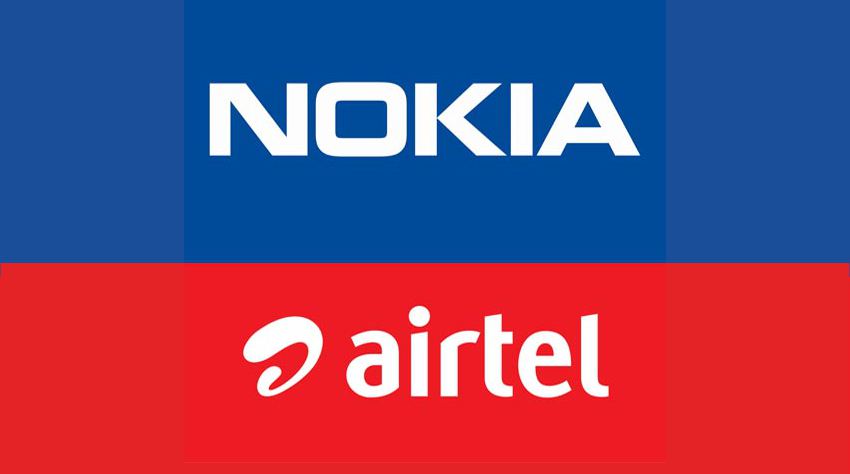 Bharti Airtel and Nokia have signed a deal of Rs 7,636 crore to expand the 4G network and strengthen the 5G capabilities in India. Together, they will set up 5G Regi Solution in 9 circles of the country. According to reports, Nokia, the fourth largest vendor of the Airtel 4G network, will help establish the basis for 5G connectivity in the future. For this, Nokia will help Airtel in installing 3 lakh radio units operating on the different spectrum across the country. This work will be completed by 2022.
Nokia-Airtel have been together for the last decade
Gopal Vitthal MD & CEO (India & South Asia) of Bharti Airtel told that we have been working with Nokia for almost a decade and we are happy that Nokia SRAN to further improve its network and capabilities for 5G Era Will use the products.
All networks can be managed from a single platform
Nokia SRAN solutions will allow operators to manage 2G, 3G and 4G networks from a single platform to reduce their complexity. According to reports, Nokia will deliver the product in all 9 circles of the country. Nokia will provide low latency and fast speed network to make Airtel the best platform when 5G is launched across the country.
Data service expects 47% higher demand for data by 2025
According to GSMA, India is currently the second-largest telecom market in the world. It is expected that by 2025 it will reach 92 crore unique mobile customers, this will also include 8.8 crore 5G connections. According to the Nokia MBit Index 2020, data service demand and traffic in the country will increase rapidly. It can be said that it will be 47 percent more than in 2019.