In the last month in September, BSNL had updated its FTTH (Fiber to the Home) broadband plans once again. This change was done so that more data could be provided with faster speed in the Chennai region. According to the reports, in the Chennai region, the broadband plans of Rs 999, Rs 1,299, Rs 1,699, Rs 1,999, Rs 2,999 and Rs 4,999 have been upgraded to give more benefit to the users there.
According to a report, BSNL broadband plan are: Rs 999 will now get 80 Mbps download & upload speed, with 600 GB limit. Once the FUP is over, users can enjoy the Internet at a speed of 2Mbps. Earlier this plan received a speed of 60Mbps with a limit of 250 GB. In this Plan you get unlimited voice calls.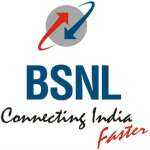 At the same time, a broadband plan of Rs 1,299 would get a speed of 100Mbps with a limit of 800 GB, whereas earlier this plan got 80Mbps speed with 400 GB limit. Similarly, Rs 1,699 plan has also been changed. Now it will get 100Mbps download speed with a limit of 1,100 GB. Now upgrading the broadband plan of Rs 1999 will provide a speed of 100Mbps download speed.
BSNL's Fiber Combo Unlimited has plan of Rs 2,999, and it will get a download speeds of 100Mbps. In this plan earlier data of up to 900 GB on the download speed of 80Mbps was being given in Chennai earlier this year.
All these plans have a post FUP speed of 2Mbps. Apart from this, all of them have free voice calling facility throughout the country. All subscribers will get free email id with 1 GB free storage.