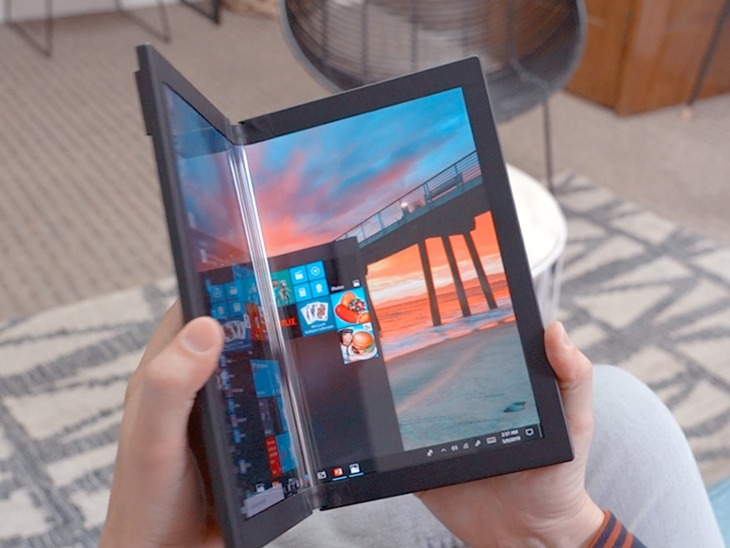 Chinese company Lenovo has showcased the world's first fold screen personal computer / laptop (PC) showcase. This is part of the company's ThinkPad Series. The company said that he was working on it for the last 3 years. After testing this PC will be launched in 2020. Lenovo says that after the arrival of this premium device, users will not have to put tablet and laptop separately. Explain that now the smartphones having folded screen in the market have also come.
13.3-inch big screen
The Lenovo's foldable laptop will have a 13.3-inch 2K resolution supported OLED screen. Its display ratio is 4: 3. It folds from its screen center. The laptop's special thing is that when the user typing, then the virtual keyboard is created on the screen itself. However, the company will also provide a wireless keyboard with it. This laptop is used easily as a second laptop. After folding it looks like a diary. A trackpad has also been fixed in it.
Camera, headphone jack
Lenovo has not yet disclosed about the hardware of this foldable laptop. However, it has connectivity port like 2 USB C type port, 3.5mm headphone jack. It will get the camera for video chat. It runs on the Windows 10 operating system. Intel processor has been used in laptops, but details about its speed were not shared. The company says that it can be used full charge and can be used all day. There is no information about its price right now.