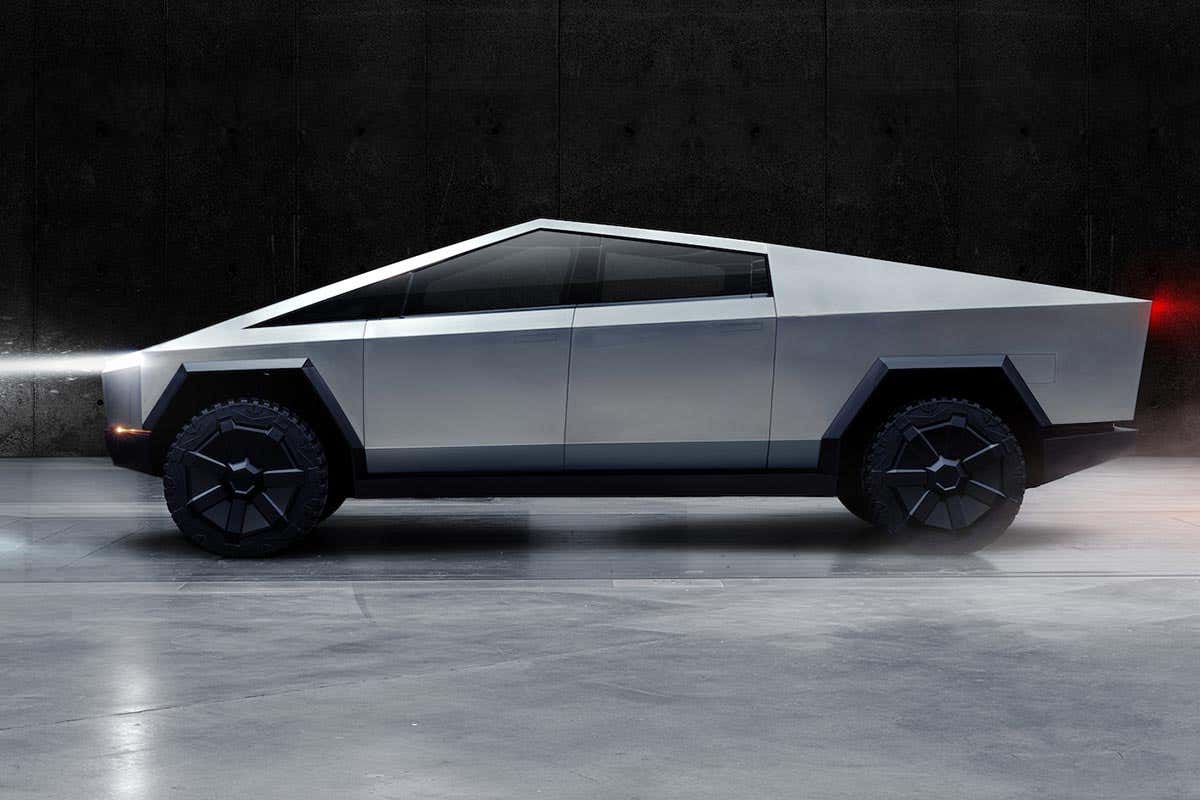 Tesla's electric pickup CyberTruck launched in November 2019 is becoming increasingly popular. CyberTruck Honors Club has claimed that its pre-bookings figure has reached 5 lakh units. That is, from November 2019 till now, it got an average of 6 thousand bookings daily. The company first introduced it at the Los Angeles Auto Show, immediately after which the company started taking its pre-bookings, which were being booked for $ 100 i.e. around 7 thousand rupees. CyberTruck is available in three variants according to the motor. Its price ranges from 28 lakh to 50 lakh rupees.
According to the news portal Electrec's report, 17 percent of the people have booked its single motor variant, it is the cheapest variant, which costs up to Rs 28 lakh. At the same time, 83 percent of people have booked its dual-motor and tri-motor versions, the initial price of which is up to Rs 35 lakh. Its popularity can be gauged from the fact that Dubai Police is also adding it to its fleet.

Tesla CyberTruck specifications
Its body is made of 30x cold rolled stainless steel. It is anti-rust with being a dent and damage registrant. It uses Tesla's Armorer glass, a polymer layer compositor has been used in the glass to protect it from wear and tear.
It can seat 6 people. It is equipped with many advanced features. It will get a 17-inch touchscreen infotainment system, which is seen in many Tesla cars.
CyberTruck will get 2800 liters of luggage storage space. Standard suspension has been used in it, due to which it gets 400 mm ground clearance.
The base version of the cyber truck features a single motor RWD (rear-wheel drive). It is 400 km in a single charge. It will last 0-100 km It takes 6.5 seconds to reach the hourly speed. Its top speed is 177 km. Hourly. This model is capable of pulling a load of 3.4 tons.
The dual wheel AWD (all-wheel drive) version is capable of pulling 4.5 tonnes. 0-100 km It takes 4.5 seconds to reach the hourly speed. It is 482 km in single charging. Will last
The top version is Tri-Motor AWD (All Wheel Drive). Challenges many supercars in terms of power. 0-100 km It takes 2.9 seconds to reach the hourly speed. This 800 km in single charging. Will last Its top speed is 210 km per hour. This version is capable of pulling a load of 6.3 tons.