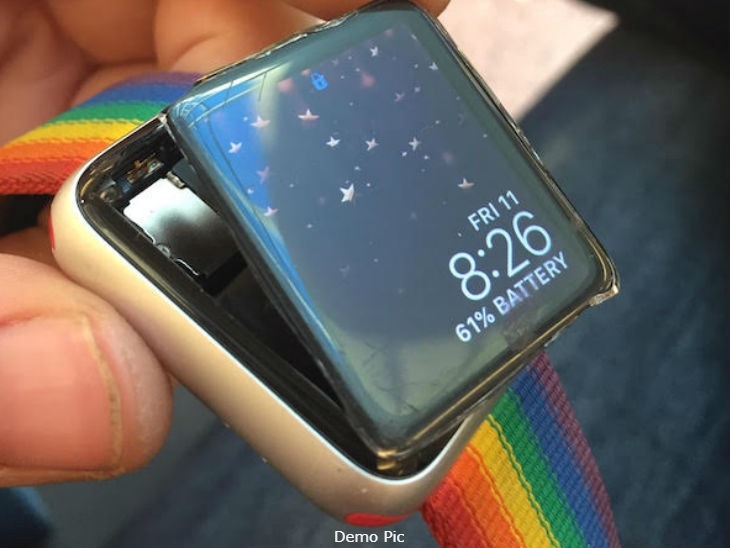 After suffering worldwide criticism about the problem of the iPhone's battery, veteran tech company Apple is now stuck in new controversy. Recently, the first case of blasting Apple Smartwatch's battery has surfaced, in which the customer has filed a lawsuit against the company. According to the Apple Insider website, the company deliberately ignored the battery related problem of Smartwatch, due to which the battery was heating up and the smartwatch screen was blossoming.
The lawsuit was filed in the US District Court for New Jersey, in which the Smartwatch client not only falsified the company but also said that the company gives such incidents the nature of accidents. The customer said that the company also denied the discount warranty of the company.
According to the lawsuit, the customer bought Apple Series 3 Smartwatch in October 2017, after which in July 2018, the screen of the screen suddenly came out while charging and there was a crack in the screen. The customer tried to place the screen back in the same place, but since this incident, Watch stopped working.
In the lawsuit, similar complaints of other customers of Apple Smartwatch were also presented as evidence. Apart from this, it was also reported that many customers also faced the problem of burning and heating in Smartwatch.
Last year, giant tech company Apple had received a lot of criticism regarding the problem of iPhone's battery fluctuation, because of OS updates to increase the performance of the phone, it was able to see the adverse impact on the battery's capacity.
In California last year, this kind of case was found in which the company had considered the age of the accident as the cause of the accident rather than making the battery acceptable.
According to the media report, Apple's Next Generation will make the Japan Display Inc. OLED screen for Apple Smartwatch, which can be launched later this year. This can be judged that Japan is preparing to knock OLED into the screen market.
However, so far Japan Display Inc. was making an LCD screen for the Apple iPhone X. At present the OLED screen market is led by Samsung and after that comes LG's location.