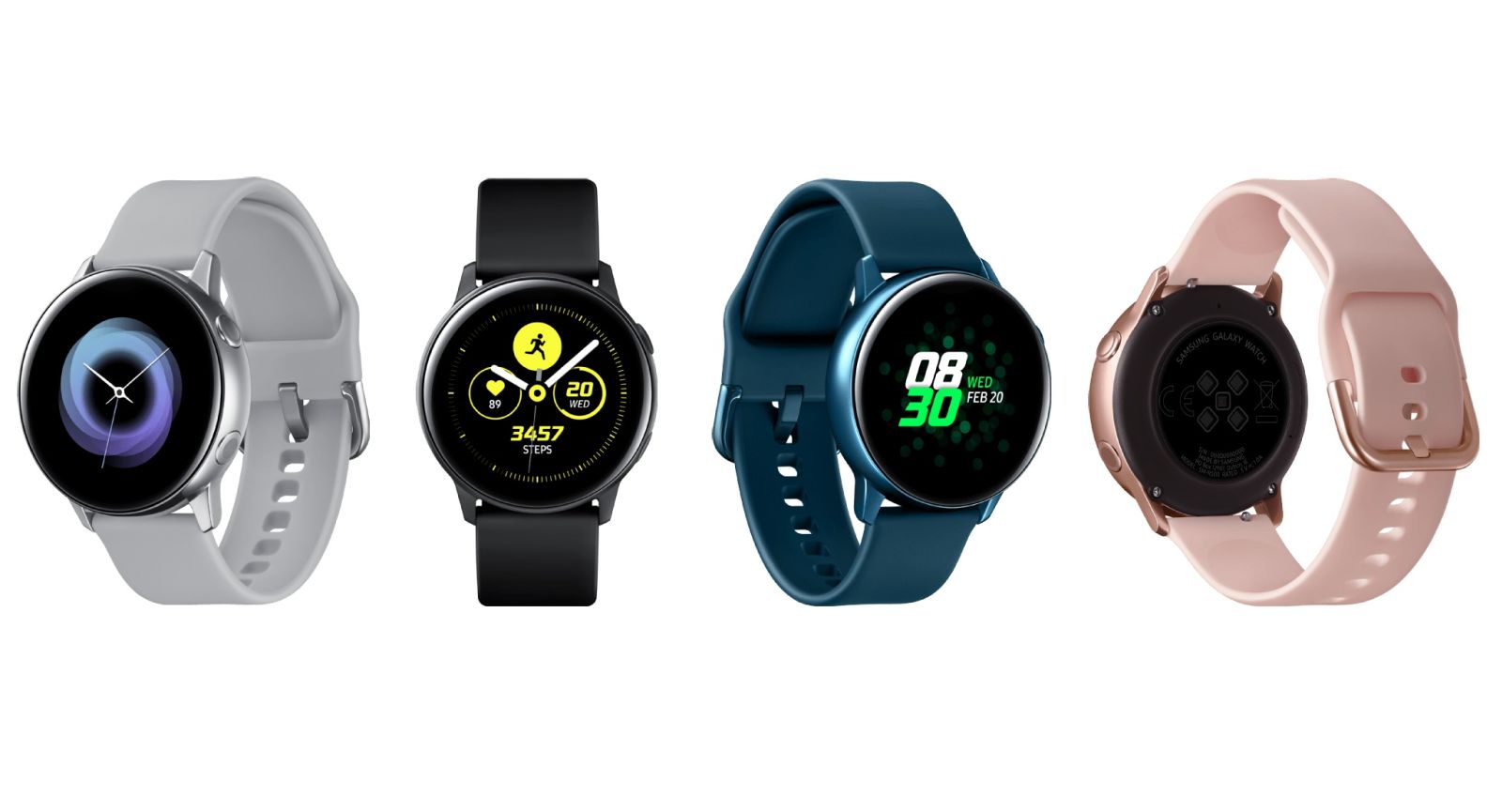 Samsung launched its new Smart Watch during an event in San Francisco on February 21 night. It has been named the Galaxy Watch Active. The smart watch, which was launched under the Galaxy fitness series, will cost $199.99 (about 14,200 rupees). This Smart Watch will be applicable to customers from March 8. Wireless power share feature is available for charging. With the help of this feature, it can be wirelessly charged with a phone with the Galaxy S10 series.
Equipped with automatic tracking feature
The company has launched this Smart Watch Black, Silver, Rose and Sea Green Color variant. It has a 40-millimeter touch face like the previous Galaxy Smart Watch. Its 1.1-inch shelf on display provides 360×360 pixels resolution. This smart watch is based on the Tigen 4.0 operating system and supports Android as well as iOS devices.
Galaxy Watch Active Preloaded Fitness Tools has been launched. With this help, blood pressure will also be measured. This feature is the first device of Samsung. Active Read User will be able to take advantage of downloading the MyBP Lab App after March 15. With the help of this app, Active Watch can measure wrist blood pressure.
With this smart watch, 6 activities like cycling, running, swiming can be tracked automatically. To track these, the app will not have to start the manual, it will automatically start tracking as soon as activation starts. Apart from these, 39 other activities, such as outdoor activities and gym routines, can also be tracked.
Third party activity tracker and music app can also be installed in this smart watch. The Galaxy Watch is Active Waterproof and does not spoil in depth of up to 50 meters. It also has a heart rate sensor, which allows the heart rate to be tracked. Apart from this, the stress level can also be tracked with the help of this watch. The company claims that once charged, it can be used for 45 hours continuously.
Specification:
| | |
| --- | --- |
| Display | 1.1 inch |
| Resolution | 360 x 360 Pixel |
| Weight | 25 grams (without lease) |
| Battery | 230mAh |
| Processor | 1.15GHz Exynos Dual Core |
| RAM | 756 MB |
| Storage | 4 GB |
| Connectivity | Bluetooth 4.2, Wi-Fi, NFC, GPS, Glonass, Baidu, Galileo |
| Sensor | Accelerometer, Barometer, Gray sensor, Heart rate sensor, Light sensor |
| OS | Tizen 4.0 |
| Compatibility | Android 5.0 or higher and iPhone 5 or above |