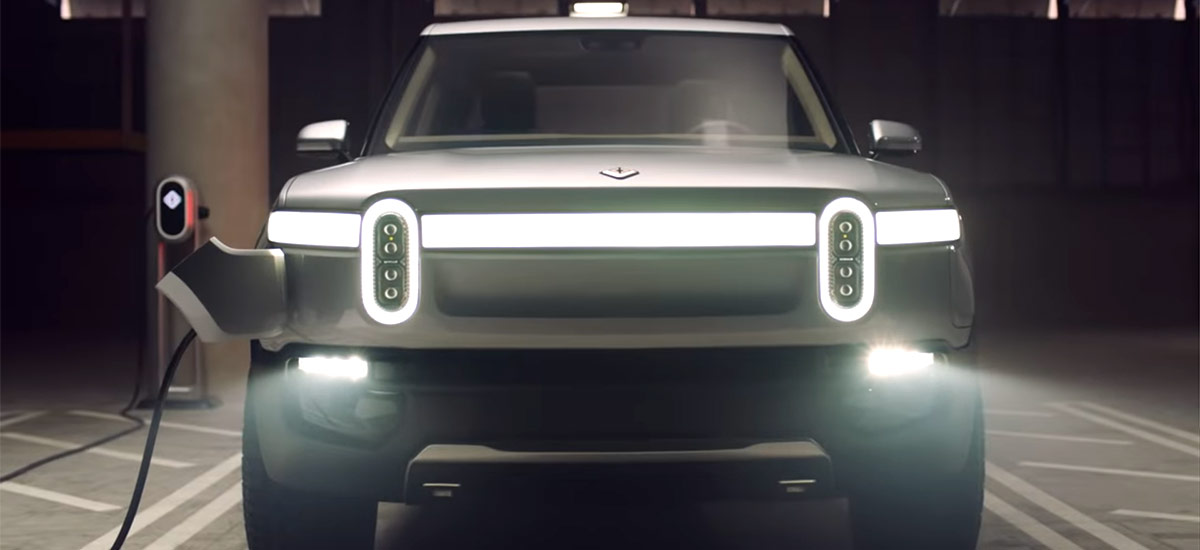 Power sharing technology is no longer limited to mobile powerbank only. The American company has given the Vehicle to Vehicle Charging feature in its electric pickup truck R1T in Revian. The company believes that this technique will allow power share from one pickup truck to another electric truck. According to the company, three power outlets of 110 volts have been given in the car. With the help of these power outlets, the truck's battery can be used to charge the other device. Along with this, there is a built-in compressed air source in the truck, which can fill the air in the bike tires.
Rivian CEO R.J. In an interview, Scarring said that we have designed a vehicle in which you can walk with auxiliary battery pack. This allows you to charge a Revision to Revision Vehicle, which is a clean and smooth process. You have to connect two wheels together and I will give you some electrons which will take you to the floor. You can use it in a place where there is no charging facility.
What's in the car special
Electric Vehicle Startup Company, Rivian, had introduced its all-electric pickup truck R1T last year. The company claims that it is capable of covering a distance of 640 kilometers in single charging. The power of its electric motor can be estimated from the fact that it reaches 0 to 100 kilometers in just 3.2 seconds.
According to the company, R1T has four small But Powerful Electric Battery Packs. It supplies the power of 147kW to the wheels, which produces a total power of 300kW to 562kW.
This three type of battery pack is available in 105 kWh, 130 kWh and 180 kWh. Who is capable of covering a distance of 370+ km, 480+ km, and 650+ km, on a full charge. Get a fast charger with the car.
The company has given design skateboard chassis in this 5-seater pickup truck, which is famous among many electric car makers. Rivian's Pickup Truck has given a different motor for every wheel so that it can use full torque.
There is 15.6-inch large touchscreen display in the middle of the dashboard, while the second display is 12.3 inches and the third display is 6.8 inches.
Variable air suspension technology has been used, which can increase the car's hitched by five inches. While it can be raised up to 14 in the offering mode, this electric truck can be run in one meter deep water.
Precious wood and synthetic material have been used to make it. The price of the truck is approximately 50 million. Its sale will begin till 2021.