The first time pig remotes surgery was done using 5G mobile network technology in Fuzhou, south-eastern province of China. It's been successful After this surgery, doctors have expressed hope that with the help of this technology, it will also help in the treatment of human beings in the future. For this, the 5G connection was given by Huawei Technologies.
Surgery lasted till one hour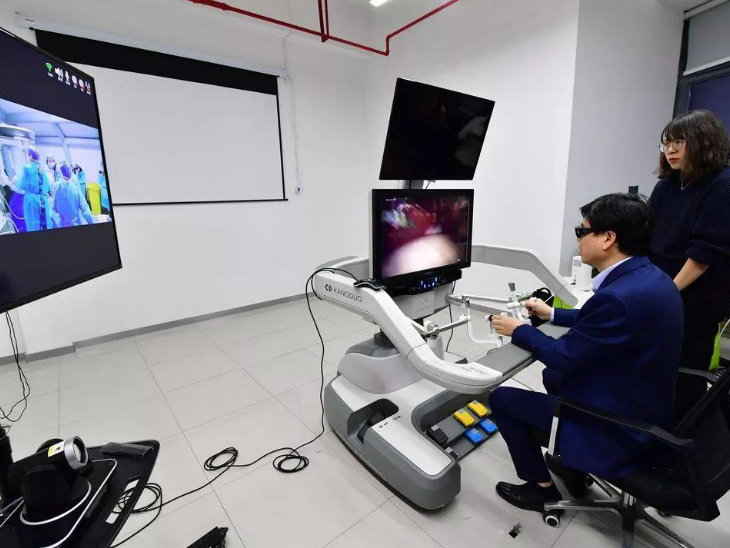 Surgeon surgeon Dr Liu Roong was sitting in Fujian Medical University, while surgery was about 50 kilometers away from there.
Doctor Liu performed pig surgery with the help of robotic surgical arm. It was being operated with the help of 5G technology.
Surgery lasted one hour. Robotic arms only reacted with a surgeon's command in just 0.1 seconds. Dr. Liu said that the most important thing about this kind of surgery is that there was no need to add more surgical cuts, which did not cause too much bleeding.
5G will speed up surgery
Dr. Liu said, "With the help of 5G technology, surgery can be done at such places where the surgeon or doctor can not be reached." He said that through technology, large hospitals will be able to help small hospitals too. He said that, compared to 4G, the surgery through 5G will increase 20 times more.
[amazon_link asins='9351524167,812392416X,9352703146,9352703499,0071796754,113803164X' template='ProductCarousel' store='sevensenseads-21′ marketplace='IN' link_id='ed722250-590e-467e-b7f3-d73e480218c0′]