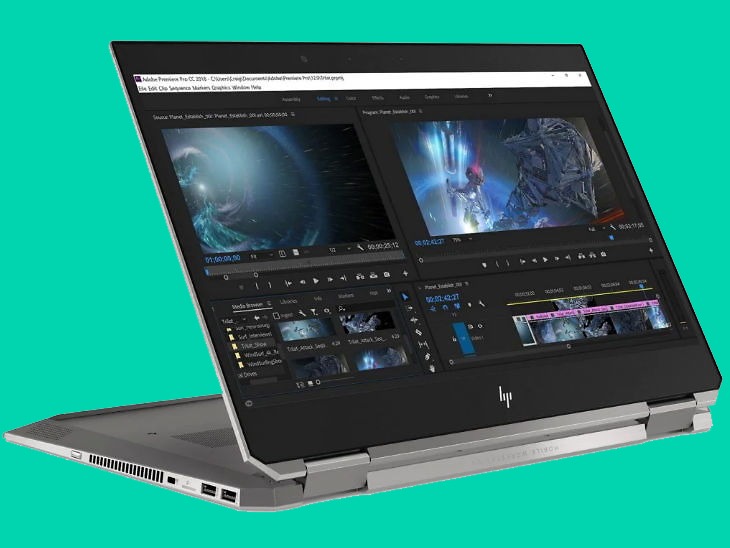 HP has launched updated G-Series series laptops for India's Creative Professionals. A total of five laptops have been launched in the series, including the HP GBook 14 UG6, 15 UG6, Studio X 360, 15G6, 17G6. These HP laptops have many productive centric features, including HP Sure Privacy Screen, Ambient Brightness Sensor, HP Fast Charger and Client Security Manager Tool.
Price of HP Gbook 14 UG6 and 15UG6
The HP G-14 14 UG6 has a 14-inch ultra HD screen, with a resolution of 3840 x 2160 pixels, the IPS anti-glare display is available. The HP GBook 15UG6 has a 15.6-inch screen with ultra HD (3840 × 2160 pixels) anti-glare display.
Both laptops have 8th Generation Intel Core i7 processor with 32 GB of RAM and 2 TB storage. The price of HP GBook 14 UG6 is ₹98,900, while the price of HP GBook 15 UG6 is ₹96,900.
Price of HP GBook 15G6 and 17G6 laptops
The HP GBook 15G6 has a 15.6-inch ultra HD (3840 * 2160 pixels) anti-glare display, while the HD G-Book 17G6 features a 17.3-inch 3840 * 2160 pixel resolution display. Both laptops have a 9th Generation Intel processor with 128 GB RAM and up to 2 TB storage.
Both laptops have graphic memory up to 4 GB with Nvidia Quadro T 1000 GPU. The price of 15 G6 is Rs 1,21,900 while the cost of 17G6 is Rs 1,67,900.
Price of HP Gbook Studio X 360
The convertible feature will be available in Studio X 36. It will have 15.6 inches full HD and ultra HD screen (according to the user's Choice), which is anti-glare coating and Gorilla Glass 4 protected.
It has 8th Generation Intel Core I 9 Processor which will have up to 64 GB of RAM and up to 4 TB of storage. Its starting price is Rs 1,59,900.