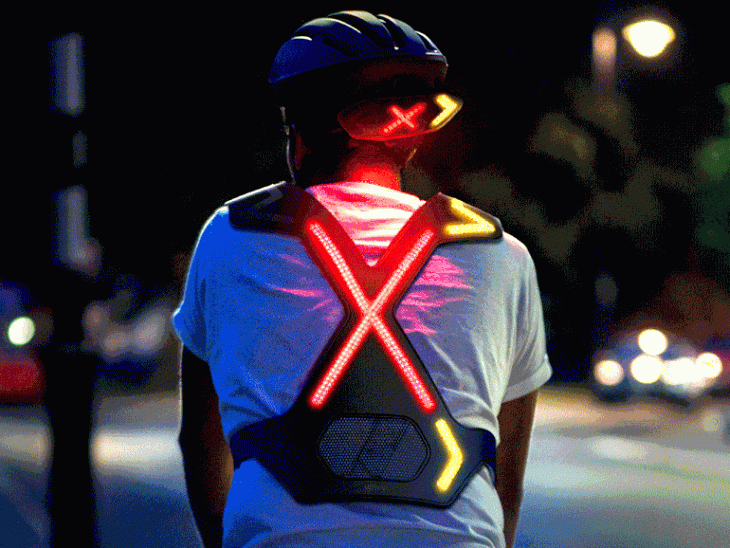 The startup company WAYV has introduced Smart Bike Lite, which can be worn as a harness and helmet adapter, especially to improve the road safety of people cycling at night.
Often, the signs given by hand at night are visible by the Musical, which often causes the accident. In order to prevent these road accidents, these wear bike lights have been made, so that heavy vehicle drivers can easily identify cyclists in the night because cyclists are the most vulnerable at night.
Wireless remote control will be …

WAYV has created a number of products, one of which is a luster (armor) light, which the cyclists can either wear themselves or fit in their bagpack.
In this, more than 200 LED lights have been used, which makes the rider even light in low light.
The LED indicators in its front and rear easily communicate to other drivers and pedestrian travelers on which side they are about to turn.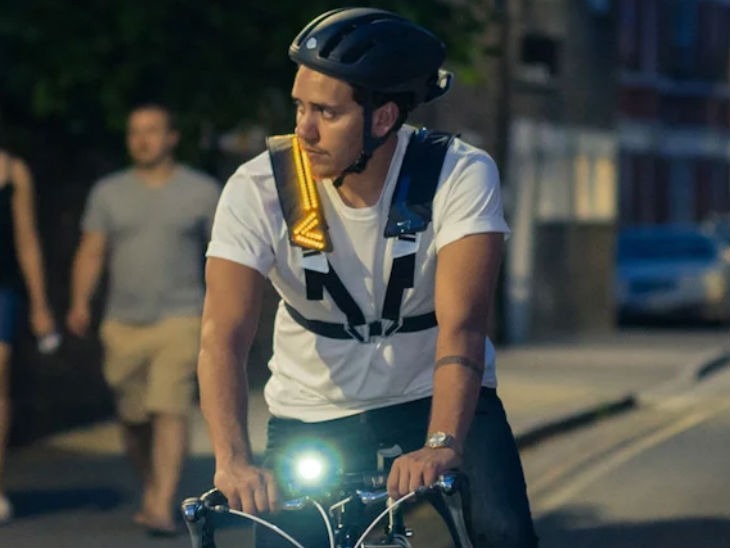 In it, the X-shape tail light design provides maximum visibility to the cyclist in any season.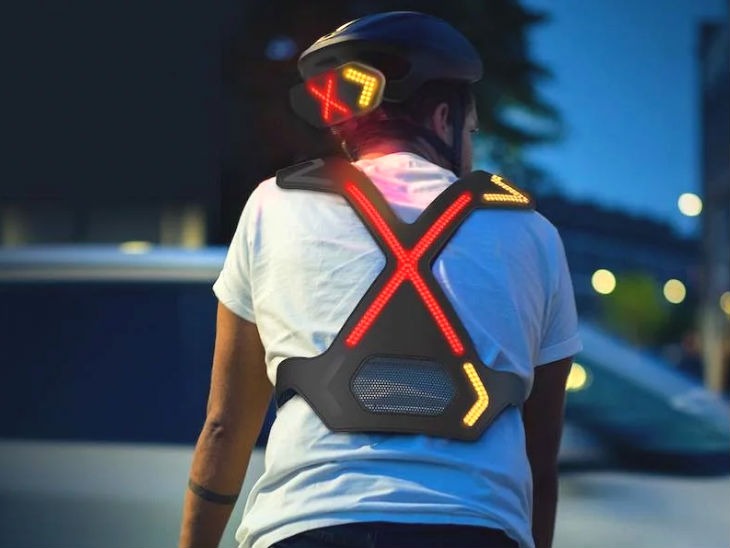 The company has also introduced the WAYV helmet adapter, on which there are bright LED lights LED indicators on both sides. This can be fitted in almost all helmets.
There is also a wireless remote which is fitted on the handlebar of the bicycle, the LED indicator can be controlled by both the lanes and the helmets by placing the given liver upwards.
The company has also created a special app for this, which will send the battery level notifications to the user's smartphone.