American electronics company Tile has launched a matte Bluetooth tracker. It can find missing items within a radius of 150 feet. It can be easily applied to precious products. It can be tracked with the help of the Tile app on a smartphone. It has a removable battery.
Price in India
The Tile Mat Bluetooth Tracker is priced at Rs 2,499. At the same time, its complete pack (four devices) can be purchased for Rs 7,999.
Apart from BrandIce.in, it can also be purchased from e-commerce sites and retail outlets.
From when it will be available for sale in the market, the company has not made an official announcement at this time.
What is special in Tile Mat Bluetooth Tracker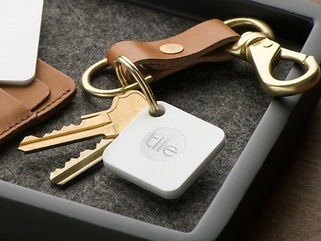 Tile mat is a square shape device, it can be easily attached to expensive products like a purse, mobile, camera.
It has a removable battery, on which the company receives a one-year guarantee. Four types of ringtones can be set in it through the app so that it can be easily found if lost.
Mobile phones can also be found through the tracker. Through the app, the user can see the missing things through the last location map.
When out of range, help can be found from other users of the tile community. The user can also avail premium service of the company in which he will get the facility like Smart Alert, Unlimited Sharing and Location History.
The Tile app is available on the Google Play Store in addition to the App Store. This device weighs just 7.5 grams. Its dimensions are 34.7×34.7×6.2mm.