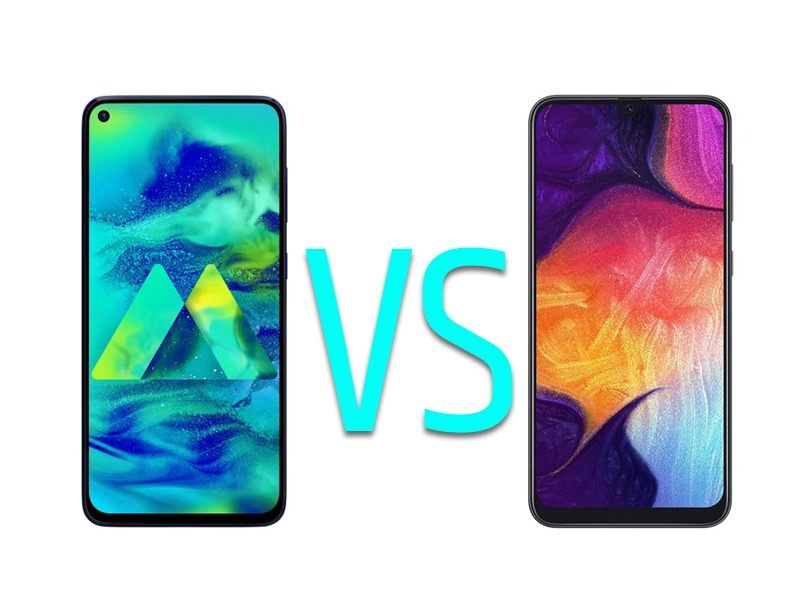 Samsung has introduced its latest smartphone Galaxy M40 in the Indian market on Tuesday. Its price is 19,990 rupees. The Galaxy M 40, priced at less than 20 thousand, will get the chance to watch reality 3 Pro and Radmi Note 7 Pro in the market. Along with this, Samsung is also competing against Samsung Galaxy S50 in terms of price, features and specification. So let's see who is better in Galaxy M40 and A50 …
How much difference is in price
The Samsung Galaxy M40 has launched in single variant 6GB RAM and 128GB storage. Its price is 19,990 rupees. While the price of the Galaxy A50 was Rs 19,990 at the launch price, but in May prices of both the variants were cut by Rs 1,500, after which its base variant was priced at 18,490 rupees.
The Galaxy A50 is available in the market in two variants. The price of its base variant 4GB RAM and 64GB storage is 18,490 rupees, while the variant of 6GB RAM and 64GB storage is priced at Rs 21,490.
Who is ahead in specification
Dual SIM Samsung Galaxy M40 runs on Android 9 Pie, the same OS works in the Galaxy A50.
The Galaxy M40 has a 6.3-inch Full HD Plus Infinity-O display, which has a punch hole selfie camera while the Galaxy A50 has a 6.4-inch Full HD Plus Infinity-U display, which has a Nokia front camera.
In the display panel of the Galaxy M40, the company has used screen sound technology, which will get rid of earphones while the A50 has a super AMOLED display.
Processor & Storage
The Galaxy M40 has 6 GB RAM with the Qualcomm Snapdragon 675 processor while the A50 has Samsung's Acennos 9610 processor, which has 4 GB and 6 GB RAM options.
The Galaxy M40 has 128GB of built-in storage that can be extended up to 512 GB by micro SD card, whereas the A50 only gets 64GB of storage, which can be expanded from micro SD card to 512 GB.
What's in the camera special
Triple Rear Camera Setup is in the Galaxy M40. It has 32-megapixel primary camera, 5-megapixel depth sensor, and 8-megapixel ultra-wide angle camera.
The Galaxy A50 also has triple rear camera setup but it has a 25-megapixel primary camera, a 5-megapixel secondary camera and the second 8-megapixel camera. Although the M40 has a 16 megapixel selfie camera, the A50 has a 25 megapixel selfie camera.
Connectivity and battery power
Both Samsung's smartphones have a similar connectivity feature in the Galaxy M40 and the Galaxy A50. Both phones have 4G VoLTE, Wi-Fi, Bluetooth, GPS, USB Type-C port. Both get a fingerprint sensor on the back panel.
The Galaxy M40 has a 3500 mAh battery, which supports 15W Fast Charging while the Galaxy A50 has a 4000 mAh battery and also features 15W Fast Charging.
Samsung's M40 weighs only 7.9 mm and weighs 168 grams while the dimension of the Galaxy A50 is 158.5×74.7×7.7mm and weighing 166 grams.