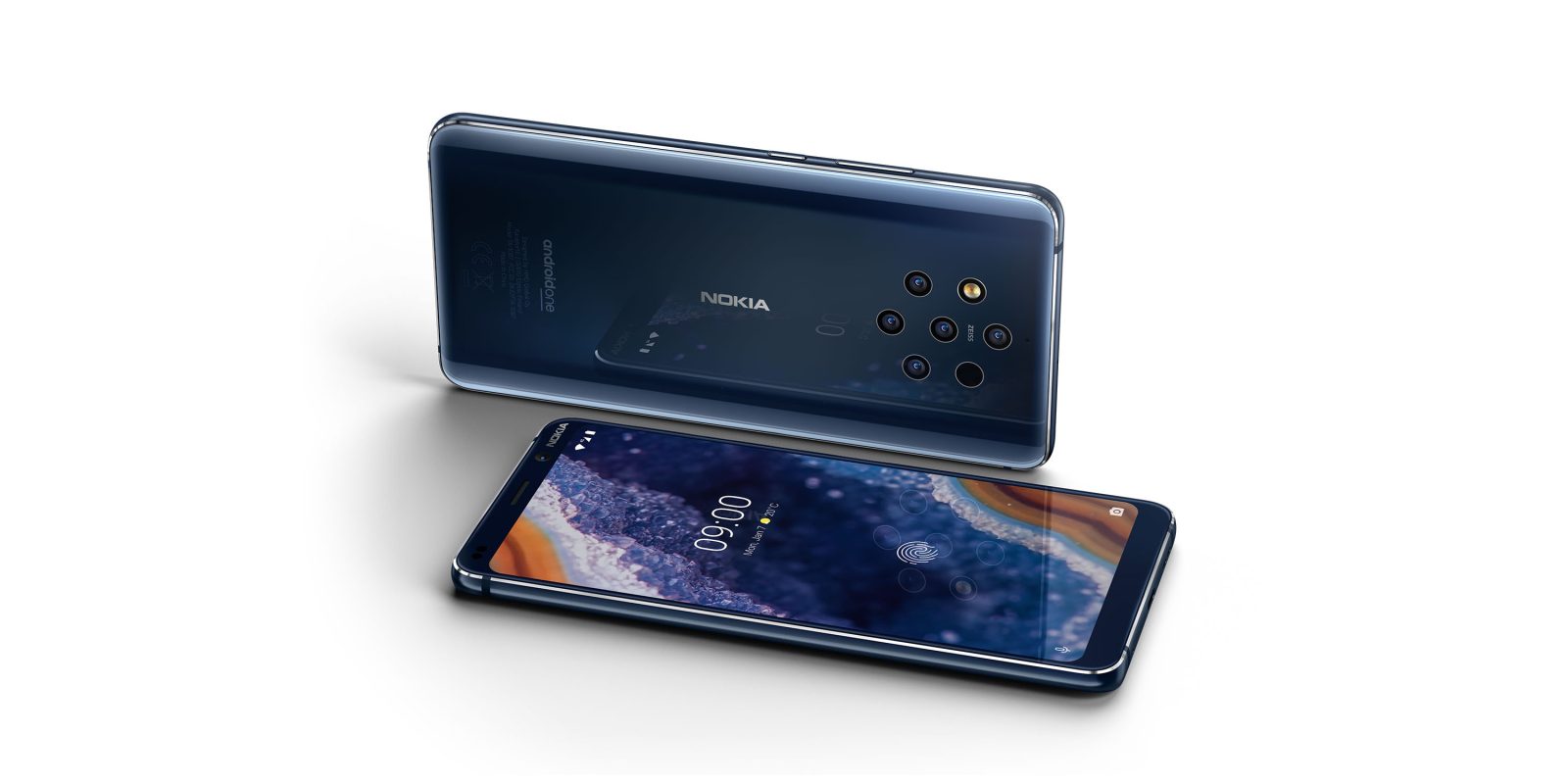 Finnish mobile company HMD Global has launched its new Smartphone named Nokia 9 PureView in the Mobile World Congress. The company has given 5 camera lenses in the rear of this smartphone. It is the world's first mobile phone with 5 cameras in the rear. Along with this smartphone, the company has also launched another mid-level two smartphones of entry level. All these smartphones are part of Google's Android One program. For this reason, they will be getting the update of Android OS for two years.
Different sensors for diff mapping
Nokia's PureView camera will have five lenses from the company of Jesse. There will be 12 color sensors with 12 megapixels in the rear. Along with this, there will also be 3 monochrome sensors with 12 megapixels. The aperture of all the lenses will be f / 1.8. Apart from this, there will be a flash light in the rear panel with the camera lens and a time off flight sensor for the damp mapping. With the help of these photographs of 60-240 megapixel capacity can be converted into a photo of 12 megapixel capacity.
Focus on many points in Bokeh mode

The company claims that better phones can be taken from this phone than other smartphones. Not only this, Bokeh mode will also focus on multiple points simultaneously. However, this phone will not get extra level optical zoom. The phone will also have a 20-megapixel selfie camera.
Wireless Charging Feature

This smartphone will run on the Snapdragon 845 processor. Apart from this, there will also be a dedicated light camera lux capacitors processor. Customers will get a 5.99 inch POLID display which will come with a screen fingerprint reader. The phone will support wireless charging. The initial price of this phone will be $ 699 (about 50,000 rupees). This phone will be available for customers from the month of March. This will be the Limited Edition phone and the company will not produce a large quantity of this model.
Entry level phones cost around Rs 2,500
Entry level smartphones will be launched in the name of Nokia 210. It will cost $ 35 (about Rs 2,500). Mid-range smartphones will be available in the name of Nokia 3.2 and 4.2. Their price will be $ 139 (about Rs 10,000) and $ 169 (about Rs 12,000) respectively. Both of these smartphones will be available for customers from April.