Samsung introduced its A Series smartphone at an event in Thailand, in which the Galaxy A80 has been in the limelight due to its camera setup. There is a triple rotating camera phone in the phone that was first seen in a smartphone segment. This rotating camera does both the front and rear photography. Although the company has not disclosed its price but it is expected that this phone will soon knock on the Indian.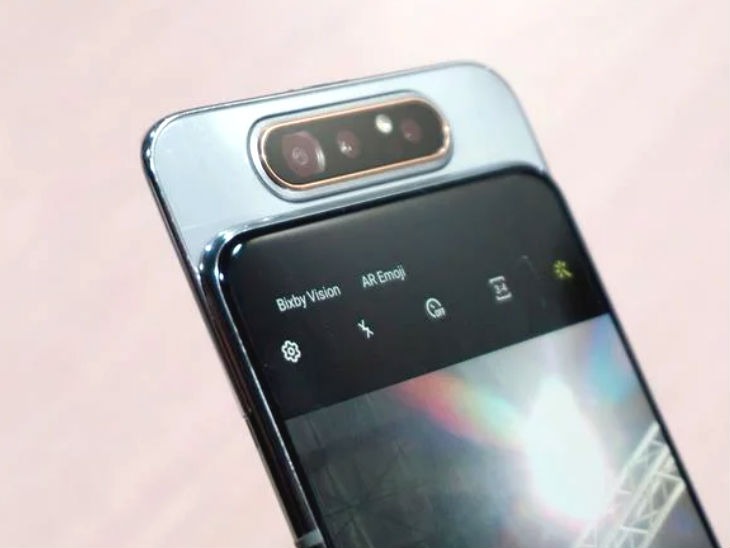 Available in White, Gold and Black Color
The Samsung Galaxy A80 is specially designed for photography and performance. The phone has a 48-megapixel primary camera. It has a 6.7-inch Full HD + Super AMOLED display, which has been named the New Infinity Display, as well as the Dolby Atomos audio sound in it.
The phone has a 48 megapixel primary camera with an 8-megapixel ultra-wide angle camera and a three-dimensional camera.
Based on the latest Android Pie operating system, this phone receives an in-display sensor for security. The most special in the phone is its rotating camera which can be used to make the user take high-resolution rear photos and videos while making the self.
In the phone for fast processing, Quakcom has a new Snapdragon 730 processor with the Adreno 618 GPU. This phone gives the best experience of gaming.
The phone receives 8 GB of RAM and 128 GB of storage. The company has not given any option to increase the stock in it. The phone has 3,700mAh which supports Super Fast Charging and USB Type C. Phone does not have a 3.5 mm jack too.