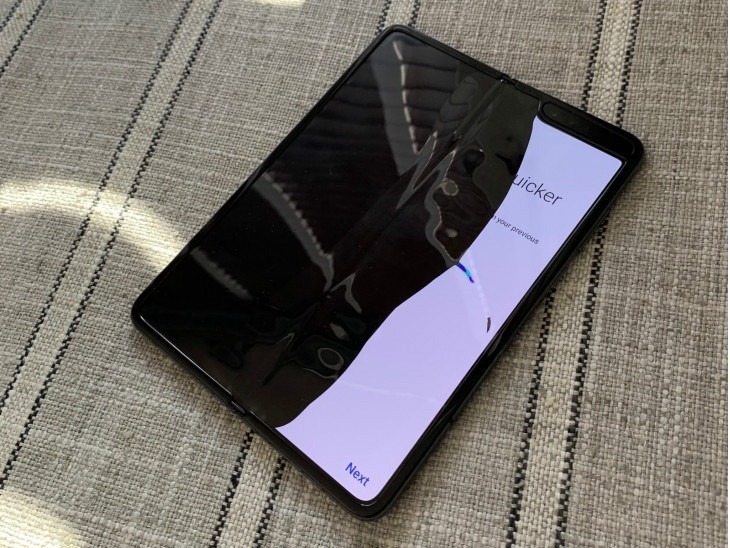 South Korean tech company Samsung recently introduced a fondable smartphone. Its sale has started from April 26. Prior to its commercial launch, the company sent this device to a review of several media institutions and tech experts. Many reviewers have questioned the strength of this phone. According to him, the phone's screen broke down in a few days of use. This smartphone is $ 1980 (about 1.37 lakh rupees).
Screen not working properly: Reviewer
Tech Reviewer Mark Garren wrote, "The review unit of the Galaxy Fold has been sent to me, it has been completely broken in the use of two days. Now it is not working at all. It is difficult to say that this is happening with everyone or just happened to me. ' Bloomberg wrote in his review, "The screen of this phone has trouble. The first left display stopped working. Then there was a problem in the right-hand display. After all, the phone stopped working altogether. ' Many other experts have also written a similar review.
According to CNBC's tech editor Kovashovad, the screen on the left side of the device is not working properly. This problem started only after the use of one day. The Verge's Dieter Bone and popular YouTube reviewer Marcus Brownlie also showed problems in the Galaxy Fold's screen.
Several cases are also being mentioned in which the screen of the phone is being broken by removing the protective plastic film given on the phone's display. The manual has been given that the protective plastic film does not have to be removed from the phone. However, no warning has been given about this matter. In some cases these displays are still broken when the protective plastic film has not been removed.
Samsung released a test report of the Galaxy Folds a few days ago. It was said that this device was tested by fold-unfolding several times with the help of robots. The company claims that this phone can be fold-unfolded twice a million times. In this case, the phone can run comfortably from around two and a half to three years.