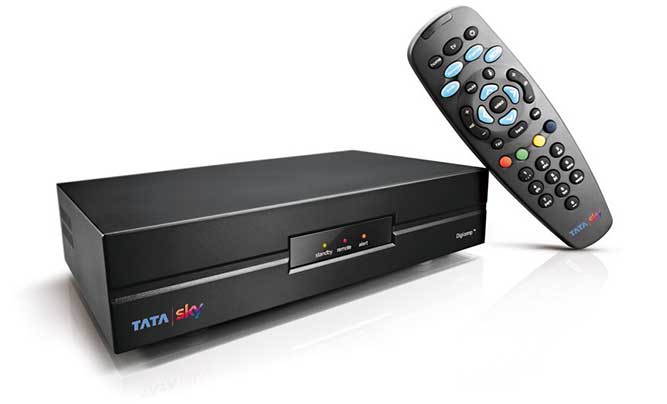 Tata Sky has cut prices of its DTH set-top box by up to 400 rupees. These cuts are made by the company in both HD and SD boxes. The company says that reduction in prices will help us to reach out to those remaining parts of the country. New priced set-top boxes can be booked online. Or by visiting the retail store, you can also take advantage of this offer.
Tata Sky Set Top Box New Prices
Tata Sky HD Set-top box can now be bought for Rs 1,800. While the SD set-top box can be bought for Rs 1,600. The company wants to rival DTH service like Airtel, Dish TV in the Indian market in new prices. The new prices of the Tata Sky Set Top Box have become as high as the set-top boxes of Airtel Digital TV.
New channels pack of Rs 49
Tata Sky has also introduced offers for new channels according to states. The initial price of the new pack is 49 rupees. After adding tax, the price of this pack goes up to Rs 57.80. The new channel packs that the company has introduced include Star Bangla Value A Pack, Star Bengali Value B Pack, Star Bengali Premium A Pack and Star Bengali Premium B Pack.
Packs and Prices of All Channels
Star Bangla Pack Channels Price With Tax
Value A Pack 14 57.8
Value B Pack 14 57.8
Premium A Pack 17 93.2
Premium B Pack 21 100.30