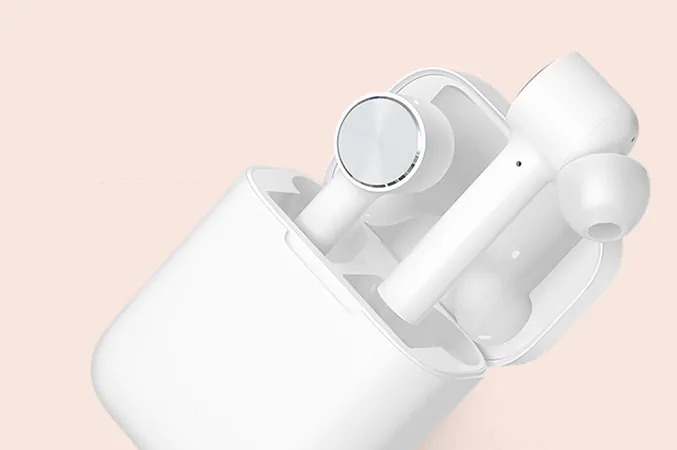 At the Xiaomi event in China on Tuesday, the company also launched the Mi TV Pro, Mi Mix Alpha smartphone with Mi Airdot Pro 2 and the 50W Mi Powerbank 3 fast charge model. Mi Airdots Pro earbuds will get features like Bluetooth 5, 14.5mm drivers and dual microphones. At the same time, Power Bank 3 will get 50-watt fast charging support and 20000 mAh battery capacity.
Airpods will start selling in China from September 27
Mi Airdots Pro 2 and PowerBank 3 Price
Currently, the company has launched these products in China. The price of Mi Airdots Pro 2 in China is 4 thousand rupees. Its sale will start from September 27. It is available only in white color.
Mi Power Bank 3 will get 50 W charging support. Its price is 3 thousand rupees. It is expected that it can also be launched in India during the festive season.
Mi Airdots Pro 2 specifications and features
The Mi Airdots Pro 2 is largely inspired by the Apple AirPods series. It comes with a white charging case just like Apple.
It is designed in such a way that it easily fits in the ears of the user and prevents the surrounding sound from coming.
This Bluetooth version 5.0 and LDHC support high-resolution audio.
It comes with a dual microphone, which supports voice control and noise cancellation feature.
It has infrared sensors, with the help of which the songs are automatically stopped as soon as the earbuds are taken out of the ears.
The 14.2mm driver airdots feature touch controls for voice and track switching.
Airdots Pro 2 weighing 4.5 grams can be run on both Android and iOS devices.
It has a USB Type-C port. It takes only one hour to be fully charged. On a full charge, it will get four hours of playback time and 14 hours of standby time.
Mi Power Bank 3 specifications and features
Mi Power Bank 3 supports 50 W fast charging. It will get 20000 mAh battery capacity.
It will get a USB Type-C port in addition to two USB Type-A ports. In this, three devices can be charged simultaneously.
This power bank with the cylindrical design will be available for sale in matte black finish color.